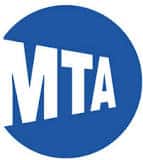 New York Gov. Andrew M. Cuomo joined Metropolitan Transportation Authority leaders and elected officials from New York City to mark the restoration of normal R Subway Line subway service between Brooklyn and Manhattan. The announcement follows the successful rebuilding of the Montague Tube subway tunnel that was inundated with salt water during Superstorm Sandy. Regular R Subway Line service resumed Sept 15.
The $250 million project was completed ahead of schedule and under budget, during an unprecedented full shutdown of the Montague Tube subway tunnel under the East River. An estimated 27 million gallons of water poured into a 4,000-ft stretch of the tunnel during Sandy, which corroded every element of subway infrastructure from electronic signal equipment to tunnel lighting to the steel rails themselves.
"Superstorm Sandy brought incredible destruction down on the New York City subway system – but today we're taking another huge step forward to repair the damage and strengthen the system to withstand the next major storm," Governor Cuomo said. "This tunnel is safer, stronger and more resilient than ever before, and everything on this section of the R Subway Line train is new – new rails, new signals, new pumps and new power supplies. We've made it a top priority to reimagine our state to withstand the new reality of extreme weather, and today is another example of how that approach is making this a safer state for all."
MTA Chairman and CEO Thomas F. Prendergast said, "New York's transit network suffered more damage during Sandy than anyone at the MTA has ever seen in our lifetimes. The effort required to rebuild the Montague Tube was nothing short of heroic. It took more than a year of round-the-clock reconstruction in difficult conditions, but we have restored the R Subway Line train with a smoother and more reliable ride in a tunnel built to handle future climate risks."
The R Subway Line train ran in two sections during most of the work. One train section operated in Brooklyn, from 95th St. in Bay Ridge to Court St in downtown Brooklyn. The other operated from Whitehall St. in lower Manhattan to 71st Ave. in Forest Hills, Queens. On weekends, the R Subway Line train operated in one section over the Manhattan Bridge but skipped six stops in lower Manhattan and Brooklyn.
The Montague Tube was shut down Aug. 3, 2013, to allow workers unfettered access to remove damaged equipment from the two tunnels and demolish concrete and terra cotta duct banks in both tubes that had collapsed. Construction crews had to enter the 4,000-ft section under the East River from entry points in Manhattan and Brooklyn, removing all debris and bringing in all equipment and tools through the tunnels themselves. Crews replaced 11,000 ft of track, 30,000 ft of concrete and terra cotta duct banks, 75,000 ft of power cable and 200,000 ft of communications cable.
MTA Fix & Fortify engineers designed the tunnel repairs with a variety of new strategies to limit the impact of any flooding from future storms, including:
–        A critical signal relay room was relocated from track level to a higher floor in the Whitehall St. station complex,
–        A circuit breaker room in the tunnel providing power to the tracks was sealed with heavy-duty waterproofing and a submarine-quality door,
–        Emergency lights were installed with battery backups,
–        New power and antenna cables were selected for their ability to withstand water inundation, and
–        New pumping equipment with additional capacity was installed within the tunnel.
The successful reopening of the Montague Tube is the second accomplishment in recent weeks of the MTA's Fix & Fortify program, which is rebuilding an infrastructure network that suffered billions of dollars' worth of damage from Sandy while also making it more resilient against future storms. The Greenpoint Tube, which carries the G Subway Line train under the Newtown Creek between Brooklyn and Queens, reopened after a first-ever five-week shutdown to recover from flood damage as well.
Nine MTA subway tunnels were flooded during Sandy, the South Ferry subway station was completely inundated, the A Subway Line train tracks over Jamaica Bay in Queens were destroyed. Two vehicular tunnels under the East River were also flooded, the Long Island Rail Road's Long Beach Branch suffered heavy flooding damage and long sections of Metro-North Railroad tracks were underwater as well.