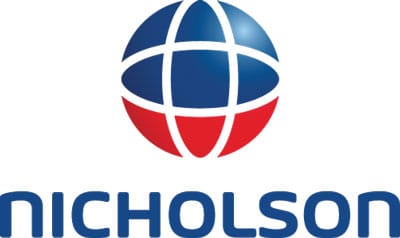 Nicholson Construction Company is expanding its West Coast operations with the opening of an office in California. Led by Regional Manager Matt Johnson, the new location is on Magic Mountain Parkway in Valencia.
"We've been working in California for years, so it's great to officially be here and be part of the community," said Johnson, a two-year Nicholson employee with 12 years of geotechnical experience.
Nicholson's most recent high-profile projects in California include secant pile walls and grouting at the San Francisco MUNI Central Subway and diaphragm walls and tiebacks at the Transbay Bus Ramp and Tower.
The new office started its first project in July, an intricate river supply conduit for the Los Angeles Department of Water and Power that will replace an existing transmission pipeline. The original conduit was built in the 1940s with a larger diameter steel pipe to improve water pressure and system reliability, to comply with water quality regulations, to increase capacity and to mitigate air entrainment. The entire project began back in March and is expected to wrap up completely in early 2018.
"With so much construction activity on the West Coast, now is the right time for Nicholson to re-establish our presence in California," said Steve Scherer, President, Nicholson Construction.
The office officially opened its doors July 1. To reach Matt Johnson, please call (661) 347-1290.