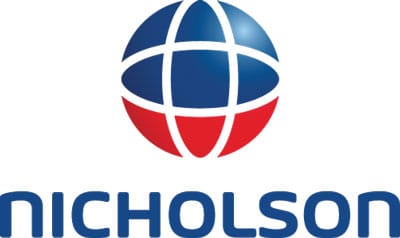 Long-time Nicholson employees Luca Barison and Dan Thome have recently been promoted to executive roles in the company.
Barison, who has been with the company since 2000, was promoted to Executive Vice President of Special Projects. In this new role, he will oversee all operations and estimating of complicated, multi-technique projects in Nicholson's Special Projects Group, including general contracting management of large sites.
During his career at Nicholson, Barison has held many positions, starting as a Project Manager and then working his way up to Project Executive, Operations Manager, and most recently, Vice President of Special Projects.
Thome, who also started his career with the company in 2000, has been promoted to Vice President. In his new role, he will oversee operations for the company's Central Region, made up of its offices in Kalamazoo, Pittsburgh and Chicago.
Most recently, Thome served as the Regional Manager for Nicholson's Midwest area, a position he has held for the past eight years. He began his tenure at Nicholson as a Field/Staff Engineer, and he later held the positions of Design Engineer and Project Manager.
"Both Luca and Dan bring a tremendous amount of leadership to their respective groups and to the rest of the company," said Steve Scherer, President, Nicholson Construction. "Luca has played an integral role in some of the Nicholson's largest and most complicated projects. His experience has helped to make those jobs successful. Dan's dedication to developing strong client relationships has turned the Midwest into one of the company's most prosperous regions. They are both assets to our company and have made significant contributions to our continued success."