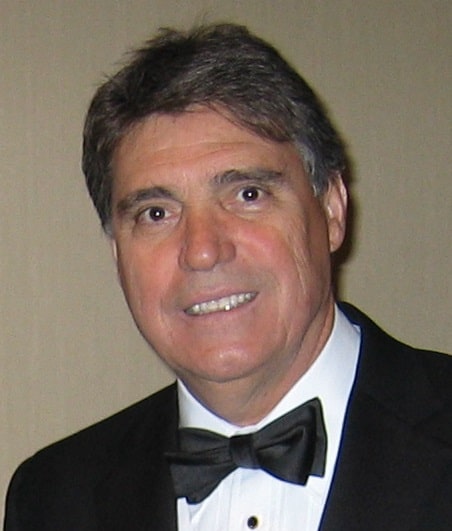 Edward Cruz, former CEO of E.E. Cruz and Co. Inc., passed away on Tuesday, July 14, at his home in Bay Head, New Jersey, with Sharon, his wife of 51 years, and his four children, Robin, Jeff, Kelly and Susan, at his side.
Cruz was born in Camarneira, Portugal, on March 22, 1941, the eldest of five children, and immigrated to the United States with his family in 1950. Settling in the Ironbound section of Newark, New Jersey, his father started a small construction company, initially doing foundation work in Levittown on Long Island and then moving on to utility construction work in northern New Jersey.
Cruz earned a Bachelor of Science Degree in Civil Engineering from the New Jersey Institute of Technology in 1963, and worked for a number of years for his father's company, Cruz Construction Co. Under his leadership, the company completed numerous projects, including a major section of Boston's Northeast Rail Corridor and the Round Valley, New Jersey, Water Pipeline.
In 1984, Cruz and his cousin, Evaristo G. Cruz, founded E.E. Cruz & Co. Inc., Holmdel, New Jersey. The company is active in heavy construction work in the New York Metropolitan area, including bridges and roads for the New Jersey Turnpike and the monorail tunnels at JFK Airport. The company has also pioneered the use of microtunneling to install deep sewer tunnels in New York and New Jersey and completed for New Jersey Transit a tunnel extension of Newark New Jersey's subway system.
Other E.E. Cruz & Co. Inc. projects include a $250 million storm water retention and treatment facility at Flushing Bay, New York; the $135 million Expansion to the Rahway Valley, New Jersey Treatment Plant and $75 million in improvements to New Jersey Transit's Meadow Maintenance Facility in Kearny, New Jersey.
Cruz served as President of The Moles in 2003, was The Moles Member Award winner in 2006, and served as President of the New Jersey and National Utility Contractors Associations and the General Contractor's Association of New York City. He served on the Board of Trustees of the Associated General Contractors of New Jersey.
Cruz was the recipient of the New Jersey Institute of Technology's Edward F. Weston Medal, awarded by the Board of Trustees for outstanding personal and professional achievement by an alumnus, and was cited as Construction Man of The Year by his New Jersey construction industry colleagues. He was a Licensed Professional Engineer.
A memorial service will be held on Wednesday, July 22, at 4 p.m. in the Victoria Theatre at the NJ Performing Arts Center, 1 Center Street, Newark, NJ, with a reception to follow at 5 p.m.