OpenTunnel encompasses tunnel modeling fully interoperable with analysis and design resulting in an increased productivity up to 50%. The application introduces a single common data environment so all project stakeholders can reliably consume and share up-to-date data. Easily exchange information with other Bentley software to identify errors early and create alternatives for optimum design, safety, and performance.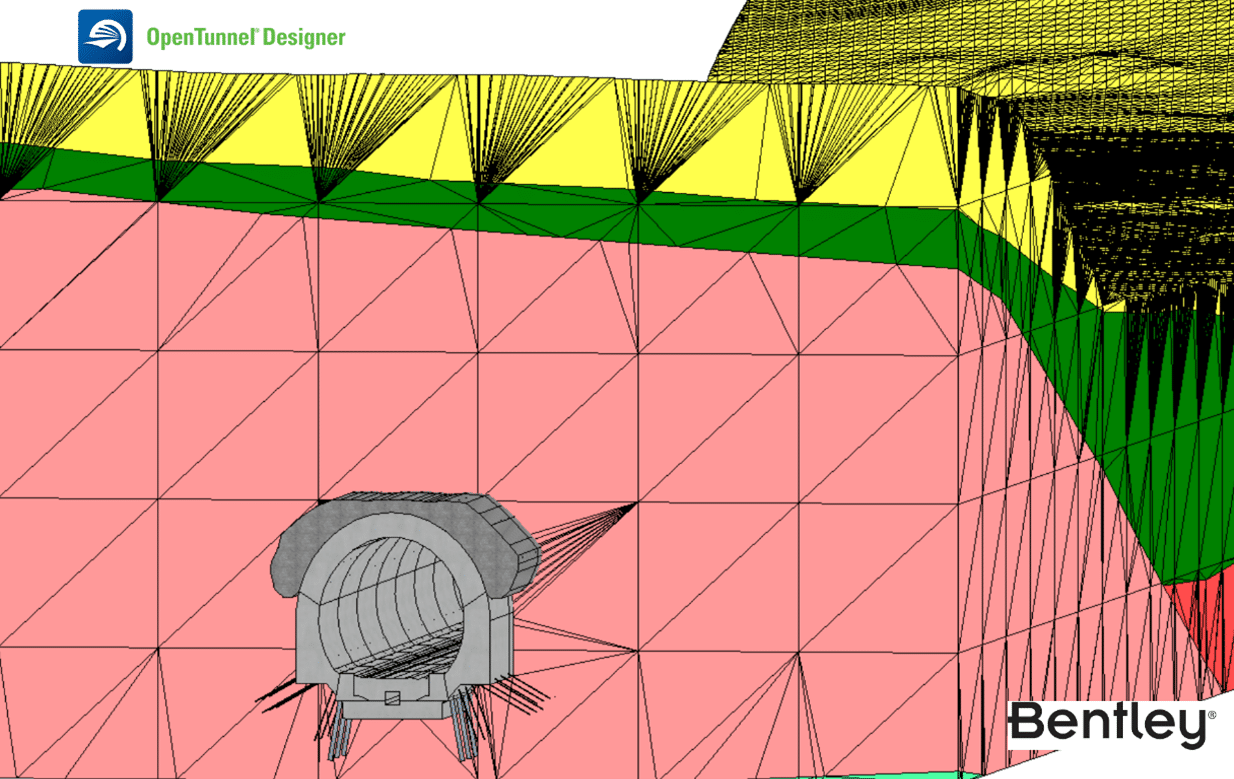 OpenTunnel produces intelligent, parametric models that are rich in engineering content properties for various tunnel components. Model the full excavation shape, excavation tracks, tunnel lining and tunnel reinforcement. Model, analyze and design as a true 3D solution, as well as perform clash detection with other structures, objects, and utilities to eliminate problems before they occur.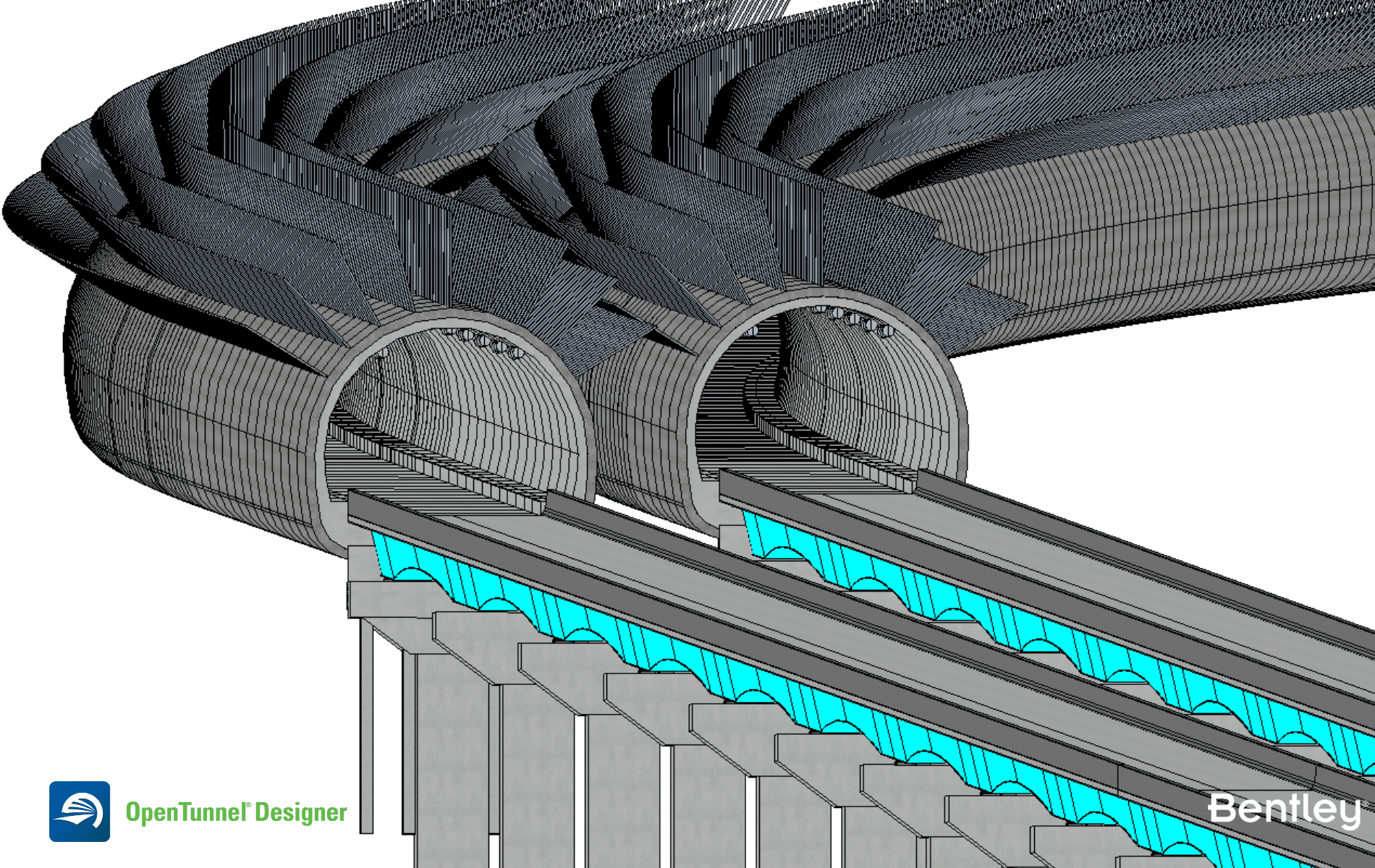 This unique application reuses data from various stakeholders, thus maintaining relevant and up-to-date geometry within a single model. Save valuable design time as your model updates automatically to any change made in the tunnel template or alignment geometry. Comprehensive and automated design tools remove the need for scripting specialists and multiple applications. Matched with dynamic change management, it mitigates rework and reduce time delays with all team members now working in one intuitive application.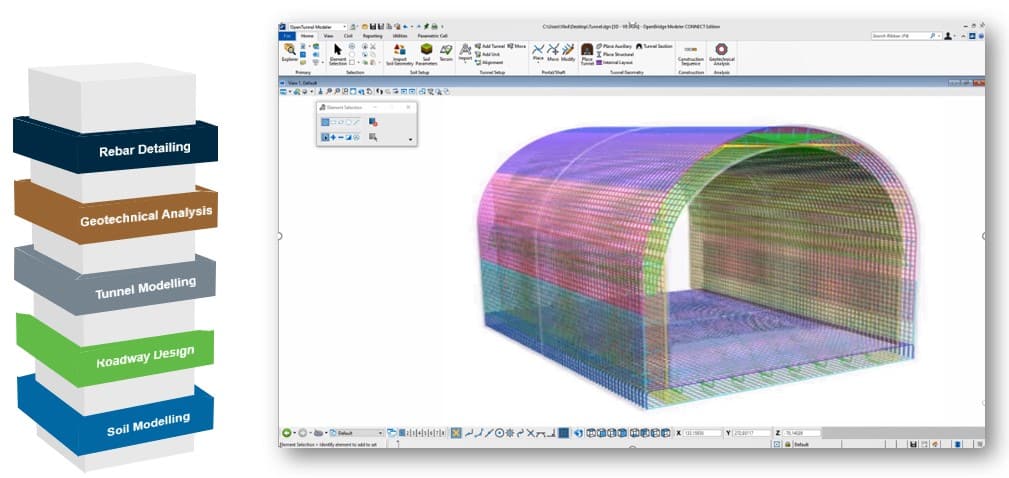 Modeling in OpenTunnel's 3D environment helps rapidly verify tunnel geometry. The tunnel is seen in plan, elevation, and cross-section views. A variety of deliverables can be generated using OpenTunnel. It also facilitates the evaluation of multiple tunnel alternatives, and costs reports, and well-organized analysis and design reports. Create annotated plans, elevations, and sections, and easily publish project information with a variety of report generation options. Reports can be printed to PDF, saved as HTML files, or exported to spreadsheets. Generate i-models to convey rich project information to stakeholders.
Learn more about OpenTunnel Designer Download e-book