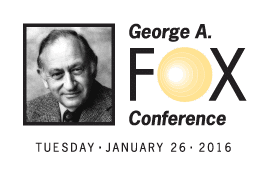 The 2016 George A. Fox Conference, which will be held in New York City on Tuesday, Jan. 26, at the Graduate Center at the City University of New York, has opened its online registration. Onsite registration will not be available.
The theme of this year's conference is "New Tunneling Technologies." Industry experts will present innovative and new ideas used in the design and construction of underground structures and tunnels. Topics will include fire protection, fire proofing, international pre-cast segmental lining innovations and new FHWA tunnel inspection requirements.
Additionally, the risks and history of design-build and public-private partnership (PPP or 3P) contract models will be discussed. A tunneling industry update and some applicability and lessons-learned presentations will round out the conference.
For the complete agenda, click here. To register, click here.