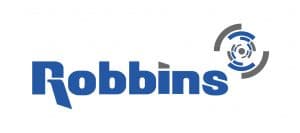 The Robbins Company has recently been selected by the Obayashi–Taisei-Kosei JV to build a hard rock Slurry TBM for Hiroshima Expressway Line 5. The machine is 13.67 m in diameter and will be the first Slurry TBM of such large diameter to excavate in hard rock in Japan. The tunnel will be 1.4 km long, and will be lined with reinforced concrete segments.
The production of the machine is a joint venture between Japan's JIM Technology Corporation (JIMT) and Robbins. The machine is a Robbins design, with JIMT supplying the cutterhead drive and articulation seals. The geology is estimated to include maximum 190 MPa UCS granite with high water pressure of up to 13 bars. The Slurry TBM is designed to excavate high strength rock with specialized 20-in. pressure compensating disc cutters, which utilize a patented design to effectively operate under the high pressures.
RELATED: Robbins Slurry TBM emerges from below Zhanjiang Bay
This new Expressway Line 5 tunnel will directly connect the Hiroshima city urban area with a major national highway network, and is expected to improve access to Hiroshima airport. As there is a residential area on the surface, boring must take place during limited time periods to avoid noise restrictions. There are also restrictions on delivering the TBM—in order to meet controlled transportation limits within the city, the TBM will need to be divided into small transportable weights and sizes, then assembled onsite. The TBM is expected to launch in 2018 and complete its tunnel in 2020.
The development of the mega-sized slurry machine—from its anti-wear characteristics and robust components to high-pressure cutters—is indicative of just how versatile Slurry TBMs can be. This TBM is expected to expand the applicable range of Slurry TBMs in high pressure hard rock geology.
RELATED: Robbins Unveils Crossover TBM 'Rosie'