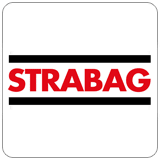 Cologne-based STRABAG AG, a German market leader in transportation infrastructure, took over the staff, real estate and equipment of construction company Jansen & Berndsen mbH of Oberhausen effective July 1, 2016. Terms of the deal were not disclosed.
Both parties expressed their satisfaction with the merger of Jansen & Berndsen's know-how in road construction and civil engineering into the STRABAG Group: "With this acquisition, we can reinforce our Rhine-Ruhr business unit. We will take over the staff and integrate them there," says Sven Paproth, STRABAG's commercial sub-division manager. Another advantage is the permit granted to the location in Oberhausen for the treatment and temporary storage of non-hazardous waste.
With approximately 40 employees, Jansen & Berndsen most recently generated annual revenue of about €10 million ($11 million US). The cartel authorities have already approved the transaction.
RELATED: STRABAG Awarded Road and Tunnel Contract in Norway