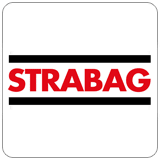 STRABAG SE, the European technology group for construction services, has been selected as main contractor to build a section of European Route E16, the most important link between the Norwegian capital of Oslo and the country's second largest city of Bergen. This is the first construction contract being carried out by STRABAG in Norway as sole contractor.
RELATED: Salini Impregilo/Strabag Commence Brenner Base Tunnel
The Øye–Eidsbru section, located about midway between Oslo and Bergen, comprises the new construction of 4.5 km of main road and 2.1 km of side roads. A 1,970-m long tunnel, to be built through conventional blasting, forms the heart of the project. This section of the E16 lies in a mountainous area known as Filefjell (peak elevation 1,920 m). The road will pass its highest point here at 1,013 m above sea level. Temperatures in the area can reach -25°C in the winter and massive snowfall is a common occurrence. "After the Ulriken Rail Tunnel, we are happy to be realizing another interesting infrastructure project in Norway," says Thomas Birtel, CEO of STRABAG SE.