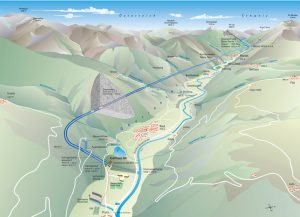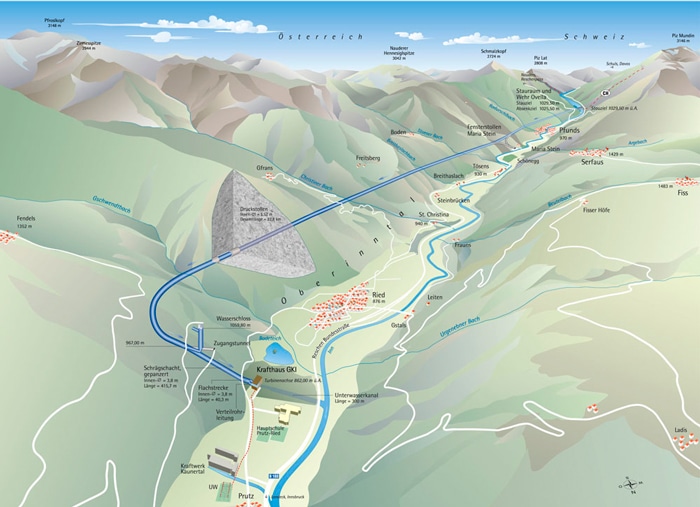 STRABAG AG, working in a consortium with two other Austrian construction companies – Jäger Bau GmbH and G. Hinteregger & Söhne Baugesellschaft m.b.H – assumed the tunnel driving works for the Maria Stein pressure flow tunnel of the Gemeinschaftskraftwerk Inn (GKI) power plant. When completed, the facility along the Swiss-Austrian border region will generate more than 400 GWh of electricity and so make a significant contribution to Tyrol's energy autonomy. The total investment volume of Gemeinschaftskraftwerk Inn GmbH – including the construction works – is estimated at €460 million ($485 million US).
/**** Advertisement ****/
The run-of-the-river power plant is owned to 76% by TIWAG, 14% by Engadiner Kraftwerke and 10% by Verbund. Construction is being carried out under the overall responsibility of TIWAG. The construction consortium has been hired to build the remaining 19 km (of a total of 22 km) of tunnel with a diameter of 6.5 m. Two Robbins tunnel boring machines will be in use on the project. The construction contract was concluded on the basis of an alliance and partnering model. The power plant is scheduled to be put into operation in 2020.
RELATED: Twin Robbins TBMs Play Key Role in Austrian Hydro Project