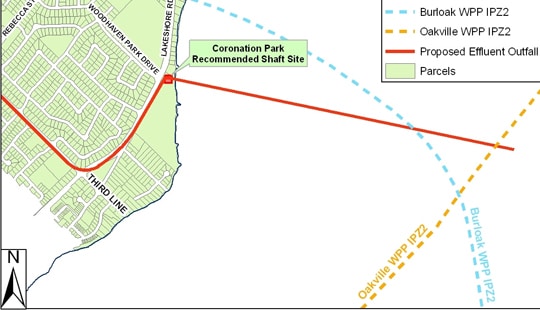 Strabag announced that is has secured a $79 million (CA) contract to build the Mid-Halton Outfall Tunnel. The project centers on the excavation of two 60-m deep shafts and a 6.3-km rock-bored tunnel that is designed to carry treated effluent from the water treatment plant in Oakville into Lake Ontario.
Strabag first entered the Canadian market in 2005 and since then most of its contracts there have involved the construction of tunnels and shafts.
The Mid-Halton Outfall Tunnel will consist of two sections. The onshore section will run 4.1 km and a 2.2-km reach will be built offshore, ending in a diffuser array beneath Lake Ontario.
A tunnel boring machine with an excavation diameter of 3.6 m will drill mainly through layers of shale and limestone. Construction is set to begin in July and is expected to be completed within 39 months.