Strata Worldwide has recently signed a new distribution and service agreement with DSI Underground Systems Inc. to benefit the North American tunneling industry. Under the terms of the agreement, DSI has exclusive distributorship rights, including the purchase, marketing, promotion, distribution and sales of Strata's wireless communications, tracking and atmospheric monitoring system, Wi-Fi system and tunneling refuge chambers. They will provide installation and repair, and offer customer service and support for the products.
RELATED: DSI's Clemens Receieves Beavers Award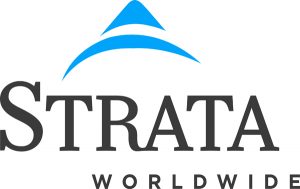 "We are thrilled to be teaming with DSI, a strong partner with a great reputation and longtime presence in the tunneling industry," said Strata Worldwide Global Commercial Manager Ryan Fielden. "With their knowledge and expertise, Strata is confident that this collaboration will be fruitful and we look forward to the future with DSI as part of our distribution network."
DSI Underground Systems Inc. is a leading manufacturer and supplier of specialist ground support products to the underground industry.