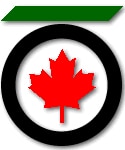 Golder Associates was awarded the Tunnelling Association of Canada's 2017 Innovation Project of the Year during the organization's annual awards ceremony, held in Montreal on Oct. 12.
The honor was awarded for the Upper Lillooet River Hydroelectric Project, an 81.4 MW run-of-river, hydropower project near Pemberton, B.C. As the owner's tunnel engineer, Golder's role included the design and resident engineering of the 6-m wide x 5.5-m high, 2,500-m long tunnel along the Upper Lillooet River Valley. Golder worked closely with project owner Innergex Renewable Energy and construction joint venture firm CRT-ebc.
"We are extremely satisfied with the quality of tunnel construction and team cooperation throughout the project," says Oliver Robson, Innergex Project Lead.
The Upper Lillooet River Project diverts flow from the Upper Lillooet River through the tunnel to the penstock, then to the powerhouse. Tunneling conditions were very challenging. The site is located adjacent to the Mt. Meager Volcanic Complex, the most recently active volcano in Western Canada. A leader in tunnel engineering, Golder's project team dealt with challenging geology, forest fires, goat migration and landslides, helping mitigate tremendous risks to the project, and ensuring project completion on schedule.
RELATED: Golder to Acquire UK-based Alan Auld Group
"The goal of the project team was to foster a relationship of cooperation and collaboration," says Rich Humphries, Golder's project director. "The Upper Lillooet River Tunnel was excavated safely and successfully through very difficult ground conditions, largely due to the teamwork between our team, Innergex and CRT-ebc. This project is really a prime example of how to successfully complete a very challenging project in a remote area."
Humphries was supported by a multidisciplinary project team including Nichole Boultbee, Grant Bonin, Chase Read, Paul Schlotfeldt, and many other staff members from the firm's Canadian operation, whose breadth and depth of tunneling experience contributed to the success of the project.
Golder was also among the project team that was honored with the 2016 TAC Innovation award. The Tunnelling Association of Canada brings together underground infrastructure leaders from across Canada, the United States and beyond to discuss and promote advancements in tunneling design.
RELATED: 2016 TAC Awards Recipients Announced