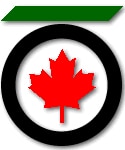 The Tunnelling Association of Canada (TAC) approved the members of its 2015 board of directors during its annual general meeting, part of the 2014 TAC conference.
The conference, which took place in Vancouver Oct. 26-28 under the theme "Tunnelling in a Resource Driven World," included presentations, technical sessions and a trade exhibition highlighting advancements in tunneling research and practice from around the globe. Emphasized were experiences, challenges and successes that reflect the growing importance of tunneling in the development of natural resource projects.
The TAC directors serve a three-year term and expiring director positions in 2014 were TAC President and Vice President East. The TAC Nominating Committee's proposal of Erik Eberhardt serving as TAC President, Steve Skelhorn as TAC Vice President East and Bruce Downing as Vice President West received approval. Dowling was nominated to fill the West position vacated by Eberhardt.
Continuing directors are Rick Lovat, Past President; Derek Zoldy, Secretary; and Vince Carbonara, Treasurer.
The board nominated the following to other director positions: Walter Trisi, Director, Ontario Region; Serge Moalli, Director, British Columbia Region; Rick Staples, Past President; Lara Reggin, Director; and Seamus Tynan, Director. Continuing Directors are André Rancourt, Quebec and Maritimes Region; Heinrich Heinz, Alberta and Prairies; Boro Lukajic, Government Liaison and Bylaws Director; Craig Bournes, Communications Director; and Nichole Boultbee, Young Members Director.
Departing the TAC board were Garry Stevenson, Scholarships Director; Laura McNally, Contractor Relations Director; and Brian Garrod, Ontario Region.
Also of note from the general meeting minutes is an increase in membership for 2014 with paid membership at 353, up from 260 members in 2013. There are 287 individual, 38 corporate, 22 student and six retired members.
The TAC Board's goal for 2015 is 300 individual, 45 corporate, 50 student and six retired members. To help achieve this goal, membership fees will remain the same as 2014 at $75, $500, $15 and $25, respectively.
Another highlight of the 2014 conference was the awarding of the Dan Eisenstein Memorial Scholarship to Jennifer Day, Canadian Tunneler of the Year to Evert Hoek, and the Canadian Project of the Year to the Billy Bishop Pedestrian Tunnel Project. The latter was awarded to the Toronto Port Authority, Technicore Underground Inc., PCL Constructors Canada Inc., Hatch Mott Macdonald, Arup, Exp and Isherwood & Associates.