Tunnelling Association of Canada to Meet Oct. 5-6 in Kingston, Ontario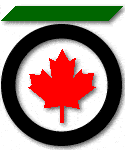 The Tunnelling Association of Canada (TAC) is hosting its 2015 Workshop, Awards Dinner and Annual General Meeting Oct. 5-6 at Queen's University in Kingston, Ontario. The workshop features presentations by leading tunneling professionals on topics including site investigation, risk assessment, risk management, new technology, hyperbaric interventions, data management, instrumentation and case histories.
Highlights of the agenda include:
Soft Ground Site Investigation & Managing Geotechnical Risks Tunnelling – Masoud Manzari, Thurber Engineering Ltd.
Site Investigation, Ground Behaviour Prediction Risk Assessment of Deep Hard Rock Tunnels – Mark Diederichs, Queen's University
TBM Technologies and Advancements with focus on Variable Density TBM Design – Shawn Hourtovenko, Herrenknecht Tunnelling Systems Canada Inc.
Hyperbaric Interventions & Challenges – Scott Black, ASI
Microtunnelling Advances in North America – Mark Gelinas, Hatch Mott MacDonald, and John Grennan, Ward & Burke
Advancement of Trenchless Technology – Mark Knight
Data Management for Tunnel Modelling – Josephine Morgenroth, University of British Columbia
Tunnelling Instrumentation – Nicholas Vlachopoulos, Royal Military College of Canada
Eglinton Crosstown LRT: Project Challenges and Contractor Innovations – Paul Cott and Andrew Caruana, Obayashi Canada
Tunnelling Education in Canada – Mark Diederichs, Nicholas Vlachopoulos, Derek Martin and Erik Eberhardt
TAC Initiatives Locally and Internationally – Nichole Boultbee and Erik Eberhardt
Following the presentations on Oct. 5 there will be the Annual General Meeting and Awards Dinner, which will be given in four categories: Canadian Tunneler of the Year, Canadian Project of the Year, Canadian Contribution to an International Project, and Photo of the Year.
The second day features discussions on tunneling education in Canada and TAC initiatives, as well as tours of the Brockville Tunnel and Queen's University's geotechnical department facilities.
For information, visit www.tunnelcanada.ca