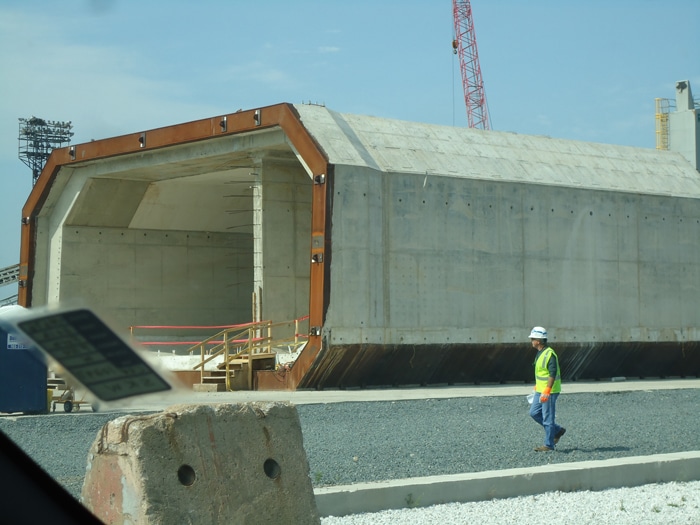 Trelleborg's engineered products operation has broken into the American tunnel market with its range of high-performance seals, for the construction of a second Midtown Tunnel on the Elizabeth River Tunnels project between Portsmouth and Norfolk, Virginia.
The Elizabeth River Tunnels project is a $2.1 billion Public-Private Partnership (P3) project comprised of the Virginia Department of Transportation (VDOT) as infrastructure owner and Elizabeth River Crossings OpCo LLC (ERC) as the private company financing, designing, operating and maintaining the project for a term of 58 years. ERC contracted with SKW Constructors JV (SKW), as the design-build contractor. SKW is a joint venture formed by Skanska, Kiewit and Weeks Marine. Parsons Brinckerhoff (PB) is the lead designer supporting SKW.
The immersed tunnel consists of 11 rectangular concrete tunnel elements, each of which has been fitted with Trelleborg's Gina and Omega gaskets to prevent water ingress. Trelleborg was specified by PB due to the high stability, flexibility and low aging behavior of its seals.
Andre de Graaf, Sales Manager for Trelleborg's engineered products, says: "Immersed tunnels are on the increase, especially in the U.S. where investment for infrastructure is growing. Our immersed tunnel seals are renowned and used globally on major tunnel projects. We've had considerable success in Europe and China and are very pleased to be specified in this U.S. project."
Trelleborg's Gina gasket is made from natural rubber combined from varying hardness and is supplied as a closed rectangular frame to seal each sectional element. The Omega seal connects each segment together and is made from multiple layers of styrene butadiene rubber and Nylon inlayers to improve durability. The combination of the two seals enables the transfer of hydrostatic loads and movements between the tunnel ends, caused by soil settlement, creep of concrete, temperature effects and earthquakes.
Each 48-m circumference tunnel element will be immersed beneath the Elizabeth River to relieve congestion for the original Midtown Tunnel, which currently carries approximately 1 million vehicles every month between the Portsmouth and Norfolk. In addition, the new tunnel will improve safety by eliminating bi-directional traffic, as in the first Midtown Tunnel. The second Midtown Tunnel is expected for completion in the final quarter of 2016.