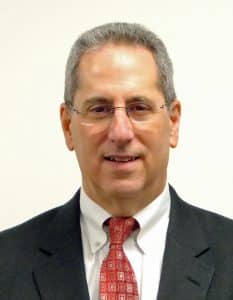 Michael L. Valletta has been appointed director of project delivery for the New York City office of WSP | Parsons Brinckerhoff, a global engineering and professional services organization.
In his new position, Valletta is responsible for overseeing all aspects of project delivery for transportation projects in the New York area. He will work with project managers to plan and execute all aspects of projects from inception through closeout.
Valletta has 38 years of design and construction experience. He comes to WSP | Parsons Brinckerhoff following 31 years with The Port Authority of New York and New Jersey. He most recently served as assistant director in the agency's tunnels, bridges and terminals department, and director of its priority capital programs division responsible for delivery of large-scale capital programs, including the Bayonne Bridge Navigational Clearance Project, the Goethals Bridge Replacement, the Lincoln Tunnel Helix Replacement and Access programs, and the master plan for the replacement of the Port Authority Bus Terminal.
RELATED: Parsons Brinckerhoff Designing Rehabilitation of Sumner Tunnel in Boston
Valletta received a master of business administration degree from St. John's University and a bachelor of science in architecture from the New York Institute of Technology. He is a member of the American Institute of Architects and the Project Management Institute.