Recently, TBM has started each year with a poll of experts to get a feel for where the industry is heading for the year ahead and beyond. The North American tunneling industry has been steady and increasing over the past decade with major projects on both coasts, as well as sizeable CSO-related projects throughout the Midwest, but is a new wave of projects looming to sustain the industry? What trends are we seeing that are changing the marketplace? What new tools are being developed to help tunneling stay at the forefront of infrastructure development?
We asked our panel to weigh in on these questions and more for our 2015 Tunneling Industry Forecast. The participants are:
Dr. Priscilla Nelson, Professor and Mining Department Head, Colorado School of Mines
Faruk Oksuz, P.E., Vice President and Water Infrastructure Systems Director, Black & Veatch
Steven Kramer, P.E., Vice President and Director of Tunneling – Americas, AECOM
Michael Maltezos, Transportation Sales Manager, Kenall Manufacturing
What is your overall assessment of the North American tunneling industry as we enter the new year? Is the market growing? Stagnant? Shrinking? Why?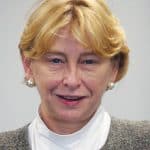 NELSON – It seems the economy's jitters translate into everything being on hold. This is too bad, because this is exactly when major planning should be moving forward. Until the political will solidifies for the infrastructure investments we all know are needed, things will not change excepting the knee-jerk response to a major disaster, something no one wants to see happen. I also think that even as the mining industry has begun to seriously address the issues of social license or corporate social responsibility, so must the tunneling industry. The public needs reason to believe in and support the best recommendations and plans the tunnel engineers can provide.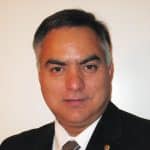 OKSUZ – I am cautiously optimistic on the future of the North American tunneling as mega transportation and water conveyance projects have taken the center stage in multiple large metro cities. Multi-billion tunnel projects around water supply and high-speed rail programs, specifically in California, will continue to drive the overall market volume. There are also many "good" size tunnel projects coming up in 2015 and beyond that ranges from about $100 to $300 million. I anticipate that more tunnel projects will be released for study, design and construction as the U.S. economy strengthens, enabling regional municipalities and transportation agencies to address the delayed needs of the communities and citizens.
We are also entering an era of tunnel rehabilitation and replacement. Some of the significant conveyance tunnels built out in early twentieth century have reached the end of their design service life. Related to that, there is a considerable pick up in tunnel inspections, vulnerability and resiliency assessment work in the past few years.
I also see a number of scattered, but again "good" size, tunnel projects that are under development as part of hydropower and pumped-storage renewable energy generation schemes as well as those to address drought and flood management needs.
Lastly, smaller diameter and microtunneling markets are more robust than ever to address the aging infrastructure needs of many utilities whether they are part of a water, wastewater, oil and gas lines, power cable or communications linear infrastructure that Black & Veatch is closely connected.
KRAMER – There are several promising opportunities across the United States and Canada. We see continued strength in several cities related to CSO (combined sewer outfall) tunnels to be constructed. CSO work continues in Washington, St. Louis, Cleveland, Akron, Hartford, and Toronto to mention a few. The water needs in California and other areas in the West also represent new tunnel programs.
Major new transportation tunnels to be designed or constructed include the Parallel Thimble Shoal Tunnel for Chesapeake Bay Bridge Tunnel Commission, California High Speed Rail (several tunnels proposed as part of the program), continuation of work for the next phase of Second Avenue Subway in New York and possibly transit opportunities in Maryland.
The work is dispersed throughout the country but funding constraints continue to impact both water and transportation opportunities.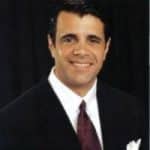 MALTEZOS – The market is most definitely growing. Some of this growth is due to our aging infrastructure, of which much has been discussed in the last several years. Some of the growth is due to increasing capacity needs with our public roads and highways, and the reality that DOTs have run out of right-of-way acquisition space in urban areas, resulting in the need to go "under" rather than "around", when re-constructing a major interchange. And finally, some of the growth is due to anomalies and/or natural disasters, such as Super Storm Sandy, leading to major reconstruction work, such as in the Brooklyn Battery and Queens Midtown Tunnels in New York City.
It seems that over the past decade or so there have been a steady supply of mega projects in New York, San Francisco, Seattle, Toronto, Los Angeles and elsewhere. Do you see another wave of projects coming on the horizon to replace those that are being completed? What specific areas or types of projects do you see coming?
NELSON – I actually believe that we will see an increased focus on urban underground infrastructure, and greater interest in holistic use of underground space as urban areas grow – not only out or up, but also down. This extends beyond traditional linear tunneling, and begs us to look afresh at our technologies for making underground space of all shapes and sizes. The importance of reliable infrastructure to major industry decisions to keep or establish headquarters in North America is well known, and as the reliability of our infrastructure decreases, I suggest that there will be a tipping point at which industries move their core operations out of North America. This leads to a conclusion that many of our future domestic mega-projects will not be for new underground space, but will be constituted of rehabilitation projects. And trenchless/microtunneling will address much of the urban needs, so that the tunneling and microtunneling industries should make mutually beneficial partnerships so that there is a clear continuum of underground techniques, and a sharing of technological advances across industry boundaries. In fact, many new technologies could perhaps be best tried out on a microtunneling project to good effect.
OKSUZ – While they may not be the next Big Dig, large transportation jobs in Los Angeles and New York will likely continue at about the same pace. Additionally, California's Delta Habitat Conservation and Conveyance Program (DHCCP) includes a large tunneling component.
High-speed rail and large underground metro tunnel markets in North America are far from a peaking point compared to the rest of the globe. Benefiting from my recent observations in Singapore, I anticipate that extensive utilization of underground space for transportation, water conveyance, power cables, communication systems and other large storage purposes are definitely among near-future underground solutions for many of the congested North America cities.
While we cater the urgency by tracking and executing projects on our plate, we must also carry out and share the vision to create future mega tunnel projects while working with our politicians and bureaucrats. For example, I applaud the bold and visionary tunnel solutions such as Chicago's Tunnel and Reservoir Plan (TARP), which has significantly improved the quality of life in the city with its nearly 30 years of service. Every time I take the train from suburbs to downtown Chicago, I dream what a fantastic project it would be to modernize the nearly 50-year-old rail lines with modern underground subway systems. It is time to listen and act on what the future is calling for and use our tunnel vision in support of the future, including many smart, sustainable and energy-efficient city solutions.
I also think that the global governments, including the United States, can step up design and construction of mega physics tunnel projects which do not capture enough of tunneling industry's attention due to cyclic infrastructure funding that plagues our industry as well as many others.
KRAMER – As discussed in the earlier question, there are and some opportunities in either the design or construction stages, but we do not see the same level of mega projects that drove the tunnel business over the last five years in major cities like New York and Los Angeles.
On the positive note, there continues to be a strong belief across the country in the value of tunnels to support our infrastructure needs. The importance of a new long-term transportation bill and federal support for water projects remains critical. There are several congressional leaders who are advocating new formulas for gasoline taxes and infrastructure financing mechanisms. For example, legislatures recently introduced a bill that would spend $1 trillion over five years to restore and modernize our nation's aging infrastructure. This bill will provide federal funding for highways, passenger and freight rail, and waterways. These are all segments where tunnels could play a major role. Also in the past year, several states, notably Virginia and Maryland, established new funding mechanisms to support transportation needs and other states are looking at similar actions.
MALTEZOS – The recent mega-projects located in the above-referenced marketplaces are the result of several common factors. One, geography/topology: each of the above-referenced marketplaces is in either a coastal or mountainous locale, where tunnels often end up being the best way to get from Point A to Point B. Two, vehicular traffic and public transit issues: each of the above-referenced marketplaces is renowned as one of the worst urban areas for traffic congestion, either vehicular or public transit; it is therefore no coincidence that many of the recent tunnel mega-projects have been undertaken in these marketplaces. Such massive urban marketplaces are constantly looking for ways to alleviate and improve upon traffic congestion and, due to many of the growth issues cited above, ultimately turn to tunnels as a means to do so. Another wave of such projects, to replace those now being completed, would likely depend upon these same factors…and, as such, is indeed likely to take place in the next 10-20 years.
How is innovation changing the tunnel industry? What innovations have occurred that are making tunneling more cost effective and efficient? Or, do we need more innovation? How is innovation viewed by the end-users and the general public with regard to tunnel projects?
NELSON – Tunnels are increasingly larger in diameter, deeper and so at higher water pressures and geologic stress, and many tunnels are mined under more difficult ground conditions. Hence the development of innovations that allow equipment to work under more extreme conditions. I look for continued innovation in several areas:
a) Better volume balance measurements
for slurry shields.
b) Better understanding and management of soil abrasivity.
c) Better understanding of soil conditioning for EPB equipment.
d) High pressure designs for discs, main bearings, seals.
e) Easier planning for entry into pressure chamber for maintenance and tool replacement.
f) Better tools to image ahead of an excavation face and non-destructively evaluate and see behind in-plane linings.
g) Innovations for cross-passage construction.
I also look forward to a period of innovation in which we integrate the sensing and big data revolutions into a much better understanding of costs of operations and repairs. For example, we will see increasing use of robotics in tunneling and rehabilitation.
However, a major concern for me is that we still focus on initial cost in deciding about project methods and design. While we talk about sustainability and life-cycle design and engineering, we haven't done our homework to develop the analytical tools and approaches needed to understand life-cycle costs and performance.
In many ways we are not addressing the sustainability of our infrastructure systems, and the story of sustainability is not being told to the public or to politicians. The industry should be developing the life-cycle information resource that will allow politicians to make better decisions with public support so they can still get re-elected.
I also believe that we need to conduct an assessment of how the new technology is doing for us – are we really getting better risk management, more reliable cost and scheduling control? If so, we should document such improvements.
And – as we make underground spaces of different sizes and shaped for our urban communities in the future, we need to consider old and new technologies. For example, the spaces needed for the future will require drill-blast excavation – that will not go away. We need fundamental research and new concepts to make explosives acceptable in an urban environment.
OKSUZ – When asked, one of our cutting-edge automobile industry client representatives responded that innovations should make their projects and products safer, cheaper, quicker, less risky and of higher quality. Our tunneling projects already benefit from much improved data gathering and interpretation methods and tools we use, such as three dimensional (3D) designs, models and simulations where we are not only able to address client's expectations on planning and design, but also improve constructability, as well as the commissioning and operations of these large-capital infrastructure systems. We are also exploring innovations around tunnel lining, operability, instrumentation, monitoring, tunnels resiliency and protection, and I anticipate that a number of those will become the norm within a decade or so. We promote collaboration with research and development organizations as well as the universities. As younger professionals cut their teeth in tunneling with sophisticated ground support models, mechanized tunneling and tunnel boring machine tunneling advancements, we continue to use innovation where it improves our project delivery goals.
I don't think, however, the tunneling industry made the grade yet in articulating the benefits of innovations to the end-users and general public, specifically on how we are able to reduce and manage construction risks and consequences around delays and unforeseen cost increases while we improve safety, quality and operability. The inherit risks, as well as the saga on several well-publicized mega tunnel projects such as those in Boston and Seattle, fail to convince the end-users and the general public. One missing ingredient may be in communications as there are hundreds of highly successful tunnel projects that do not capture the headlines as much. For example, the highly successful and praised Port of Miami tunnel was in the news for a fraction of the time as the Alaskan Way tunnel.
KRAMER – There are many incremental improvements that continue to occur in equipment, materials, design methodologies and safety. More complex projects are being started every year. This includes projects with larger diameter equipment, complex alignments and in varying ground conditions. We are becoming better at evaluating the project risks and taking pro-active steps to manage these risks before problems occur. This allows owners to undertake projects that we used to fear and now have a high confidence in being successful.
MALTEZOS – Many innovations have occurred in the tunnel industry over the last several years, generally making tunneling both more efficient and more cost-effective. By far, the most notable of these innovations is the use of tunnel boring machines (TBMs). Though use of TBMs has increased dramatically in recent years, bringing a new level of efficiency (and therefore cost-effectiveness) to tunneling, greater innovation is always needed. In particular, more innovation with respect to accurately assessing geological conditions at a project TBM site would be of prime benefit. I believe that the public generally (and unfortunately) has a negatively skewed view of TBMs and TBM tunnel projects, due to extraneous geological issues often encountered during construction that tend to delay project schedules (such as what is presently occurring at the SR 99 Alaska Way Tunnel Project in Seattle). Enhanced innovation with respect to accurately predicting and assessing geological conditions at TBM sites would greatly reduce such occurrences, thereby keeping projects on schedule and the taxpayers who paid for these projects in a more positive frame of mind.
What trends are we seeing in the North American tunneling market? What impact are they having or are likely to have? 
NELSON – I see the trend of trying to use technology to manage risks of underground construction. The technologies that have been introduced recently, including EPBM and slurry shields, are expensive technologies developed with the goal of removing the risk of geologic hazards and uncertainty, including bad ground, high water pressure and stress, and settlement. I also see the trend of ever-larger diameter tunnels, and this combination has led to our projects becoming ever-more costly. In this day of technological advancement, I must admit to embarrassment that tunnel are costs have rapidly escalated in recent years – why can we not figure out how to complete our projects more cheaply? This will require being more clever about managing geologic risk, but I think we can do that. This will also involve better subsurface planning so that major projects can be completed in more favorable ground conditions. When our new construction goes to larger sizes and in more marginal ground – we are asking for trouble.
OKSUZ – I touched upon several trends in response to North America tunneling market assessment. For conveyance and storage tunnels, intakes and outfalls, significant market drivers are the regulatory programs, aging infrastructure, and more regional flooding and drought conditions. In response, many agencies and communities embark on integrated and watershed-based approaches where large-diameter tunnels and pipelines often take the center stage as key solutions.
I also see a greater emphasis on asset management and facilities planning activities toward better management and prioritization of resources. Transportation tunnels will likely see an increase around high-speed rail and metro subway systems in metro cities of New York, Los Angeles and Toronto.
There seems to be a notable shift and trend toward the use of alternative project financing and delivery models, such as the public-private partnership (P3) financing, design-build, construction management at risk, as well as independent third-party construction services. Tunneling also benefited from the global growth in the mining sector for the past few years although projects are mostly supporting the large mining operations in South America, Australia and Africa.
KRAMER – The increasing role of alternative delivery is significant. More owners are looking at design-build, construction management at risk (CMAR) and public-private partnerships (P3s) as method to get projects constructed. Owners see these methods as a possible way to reduce costs, improve schedule and better manage risks. However, there continues to be significant debate within the industry on what benefits are actually achieved when using alternative delivery.
The 2014 successful delivery of the P3 for the Port of Miami Tunnel (POMT) in Florida is a good example where the Florida Department of Transportation used an availability payment for funding the project. The POMT provided value for money to the public sector and provided attractive returns to the private sector. It took a high level of political will and commitment along with effectively structuring a financial deal during a period of instability in banking when this was assembled in 2008. The industry needs more success stories that use the full complement of tools and demonstrate how political and business leaders can work together.
MALTEZOS – From a project funding and management standpoint, we are starting to see more tunnel projects being executed as either design-build or public-private partnership (P3) joint ventures. In a design-build scenario, contractor joint ventures are essentially fronting the money for construction of these projects; DOTs and taxpayers supposedly benefit from this scenario by gaining several efficiencies in the process that result in substantial cost savings. In a P3 scenario, contractor joint ventures (and their investor groups) have expanded upon design-build concepts by further agreeing to take ownership, operation and maintenance of the tunnel facility for some prescribed period of time (usually 25-30 years) before turning it over to the DOT. I believe the impacts of these trends are positive, as they are expediting construction of badly needed projects that might otherwise be delayed for years if executed under the traditional design-bid-build process, which is dependent on already over-stressed public government and DOT budgets.
What do you see as the most important issues that the industry needs to address to remain viable in the coming years? How might we address them?
NELSON – There are several issues:
a) We need to create and support the growth of the profession of tunnel/underground engineering.
b) We need to get a better grip on uncertainty and risk related to geologic conditions. This means engineers actually need to know geology. Too few engineers in tunneling understand much about the field of geology and geological engineering.
c) In order to be able to take a life-cycle approach to design and weigh the costs and benefits of different alignments or subsurface vs. surface facilities, we have to develop a way to establish a value for underground space. We know land acreage costs, and the cost of air rights, but we do not (yet) have a market for underground space. We have to invent one so that the meaningful value can be assessed.
d) I suggest that professionals in the tunneling industry need to market themselves and the profession as stewards of underground space. The underground is a finite resource, and in many cases we are squandering it.
e) The industry (owners, engineers, contractors) need to work toward having coherent  planning for underground space in urban areas, perhaps even subsurface zoning. As stewards, we should be making best use of the underground, and leaving the surface of the earth available for people, urban ecology and society. This implies that we need to engage architects and planners in understanding underground space resources – too few architect or planners know much about the underground.
f) The industry deserves to have professional development opportunities that really build new skills to support improvements in underground construction. This includes laborers, contractors and engineers, and also formal degree programs and coherent short courses that build skills with certification. If we commit to continued learning, we will be able to connect academe with industry and government in more effective ways, and develop the faculty that we need to support the industry in the future.
OKSUZ – I am confident that industry will remain viable as the globe turns to tunnels for integrated and sustainable solutions for conveyance, transportation, communication, storage, mining and physics. Our challenge is to make tunnel infrastructure projects compatible (and attractive) with the owners' expectations of successful projects, which include safety, quality, operability, energy efficiency and sustainability. Additionally, we need to successfully manage risks, costs and schedule during construction.
While the industry has made great strides with innovative construction methods around tunnel boring machines and risk management practices in the past 15 years, there is still room to make tunnel project delivery more predictable and reliable. Before we jump right to the diameter and length of the tunnel, we must take full advantage of opportunities and innovations around communications, facilities planning and use, value of money, cost and schedule estimating that actually set the bar for performance, and have much greater impact on project success during early development stages.
We should and could do more: 1) to grow the educational and information exchange opportunities, such as the ones sponsored by the ITA, UCA of SME, Colorado School of Mines, Ozdemir Engineering, TBM: Tunnel Business Magazine, Trenchless Technology, and Benjamin Media; 2) to educate, recruit and attract young and bright individuals to the profession; and 3) to communicate and promote successful tunnel projects to help build the overall image around success.
KRAMER – The gap between infrastructure needs and funds to support the projects remains the largest issue. Numerous studies show the significant benefits for our country and direct correlation for increasing GDP by investing in infrastructure. The difficulty is many competing priorities between social issues and public perceptions on where money needs to be spent first. Everyone in the tunneling and infrastructure business needs to become advocates to show the benefits of improving and investing in our transportation, water and energy systems.
MALTEZOS – Project funding and management issues, by far. As mentioned previously, we are starting to see more and more tunnel projects executed as either design-build or P3 joint ventures. Europe has successfully implemented P3 projects for many years now; U.S. DOTs and utility agencies should continue heading down this path, as the mutual benefits for owners, operators, users and taxpayers are proven and substantial.
Additional comments?
NELSON – I observe that many projects are designed by outsourced consultants, and there has been an attrition of skilled, experienced engineers in the design and management departments of owner organizations. There has been too much of this, and the industry should support the regrowth of expertise and knowledge in our owner organizations. The industry needs wise people from all sectors to manage the risks and achieve a quality project. I suggest that we do not need owner lawyers to be the risk managers.
Additionally, the engineers and designers need to be developing a coherent policy statement and design approaches to address the need for infrastructure to be resilient, recovering quickly from the impacts of extreme events in our urban areas. This will help the owners, politicians and public to trust their investment in underground infrastructure to provide the reliable and responsive service that they have a right to expect.
MALTEZOS – Regarding vehicular traffic and rail transit tunnels, LEDs are beginning to take hold as the go-to technology for fixed tunnel lighting systems. Though it's not necessarily a critical path issue in the overall field of tunneling, LED tunnel lighting is a relevant and extremely interesting technical innovation that will ultimately play a key role in the "perceived success" (by the public) of transportation-related tunnel projects. LEDs provide an opportunity for far better visibility, substantial energy savings and more flexible monitoring and control of tunnel lighting systems than do conventional fluorescent or high-intensity discharge light sources and systems. The future is rife with possibilities in this regard.