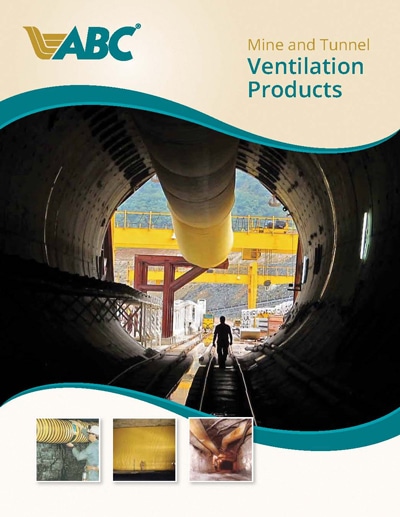 ABC Industries Inc., one of the leading manufacturers of mine and tunnel ventilation products, has released its new mining catalog. Updated product information, photography, and the integration of ABC's new marketing scheme are just a few of the improvements highlighted in the 12-page piece.
"The new mining catalog offers a fresh glimpse at ABC's full line of ventilation products for the mining and tunneling industries," said Abby Weiss, Marketing Communications Coordinator at ABC Industries. "The new catalog is more graphically appealing and logically organized for readers."
New products, including TruOval MineVent oval layflat blower ducting and a wider variety of AirStop and brattice fabrics, have been added since the previous edition.  Each product page is formatted to feature the key benefits and specifications.
To request a new mining catalog, visit www.abc-industries.net or call (574) 267-5166.