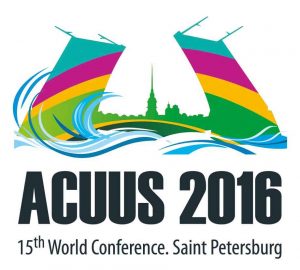 Underground urbanization specialists from all over the world will attend the 15th World Conference of Associated research Centers for the Urban Underground Space (ACUUS), which will be held Sept. 12-15, 2016, in the Park Inn by Radisson Pribaltiyskaya hotel, St. Petersburg, Russia. The ACUUS is an international non-governmental association actively promoting partnerships among all actors in the field of planning, management, research and uses of urban underground space.
The 15th World Conference ACUUS is an event of a global scale in the field of underground construction. It has been held successfully for more than 30 years in many cities of the world. ACUUS will serve as a platform for recognized experts in the field of underground urbanism, investors, representatives of the authorities and public organisations.
RELATED: World Tunnel Congress Coming to USA April 22-28
The program includes:
Presentations by leading specialists in underground design and construction;
Exhibition displaying underground infrastructure projects from all over the world;
International competition of students works in the field of urban planning
and architectural design of underground structures;
Technical tours to explore underground objects of St. Petersburg;
Sightseeing tours to explore St. Petersburg magnificent tourist places.