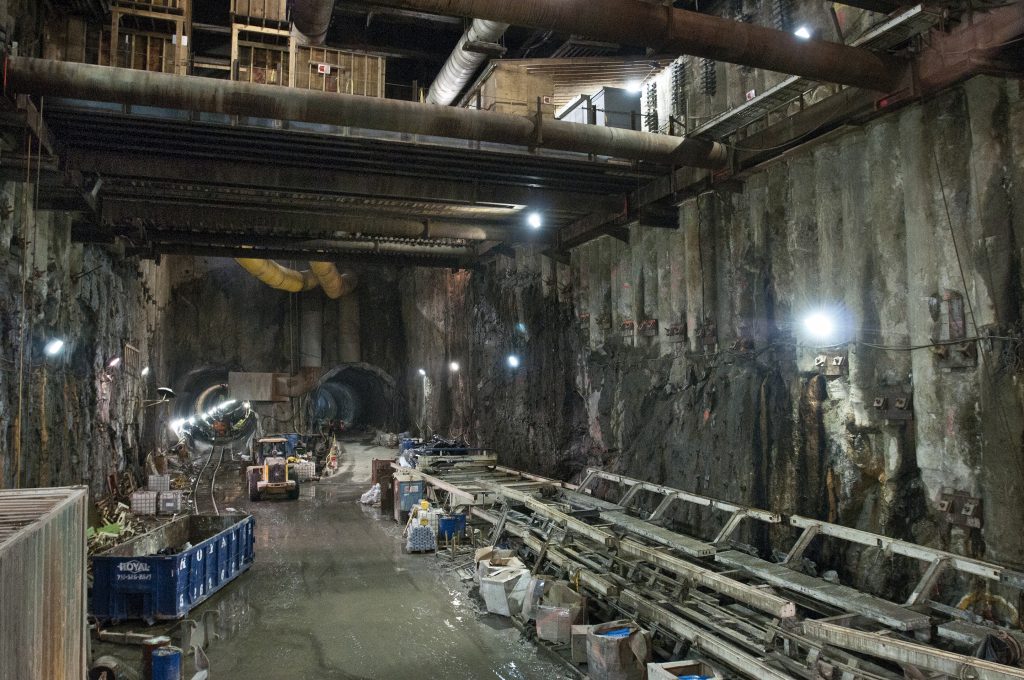 AECOM, a premier, fully integrated global infrastructure firm, received a 2018 Grand Award from the American Council of Engineering Companies (ACEC) for its work on the Second Avenue Subway-Phase 1 project in New York City. This award is shared with AECOM's joint venture partner, Arup, and the project's owners, Metropolitan Transportation Authority Capital Construction (MTACC) and New York City Transit (NYCT).
The AECOM -Arup JV provided full engineering and architectural design services from tunnel to track for Second Avenue Subway, including all planning, architecture and engineering, and construction phase support for 10 separate construction contracts. WSP served as consultant construction managers.
The first major expansion of New York City's subway system in over 50 years, this first phase of Second Avenue Subway runs 1.8 miles and consists of three new stations at 72nd, 86th and 96th streets, plus one upgraded station at 63rd Street. Tying a new subway line into an existing, 100-year-old system required a comprehensive approach that extended beyond conventional engineering. The three new stations rank among North America's largest underground excavations, at nearly 64-feet wide, 100-feet deep and 1,600-feet long. A 485-ton tunnel boring machine excavated 12,800-feet of twin-track tunnels measuring just over 22-feet in diameter.
Priority was placed on designing safe and welcoming stations. Each station now has street entrances with escalators and Americans with Disabilities Act-accessible elevators. Monumental works of art, commissioned specifically for this project, anchor each station and collectively make Second Avenue Subway the largest permanent public art display in the state.
RELATED: Second Avenue Subway Opens in New York
Opened to passengers Jan. 1, 2017, Second Avenue Subway reached an average weekday ridership of 190,000 passengers in its first year of operation. With a one-seat ride to destinations throughout the city, accessibility is increased, while delays and overcrowding are reduced on the nearby Lexington Avenue line.
"For nearly six decades, New Yorkers have imagined an Upper East Side with subway access. I am proud that AECOM and its partners worked with our client, Metropolitan Transportation Authority, to deliver an iconic project that is already having a major civic, social and economic impact on New York City," said AECOM's Achaibar (Dan) Sawh, chief operating officer, New York Metro, Design and Consulting Services.
The Second Avenue Subway-Phase 1 project has received numerous other awards, including the ACEC New York chapter's top honor, the 2018 Empire Award; the American Society of Civil Engineers 2018 Outstanding Civil Engineering Achievement Award; and Engineering News-Record's 2017 Best of the Best Airport/Transit Project.
RELATED: MTA Begins Procurement for Second Avenue Subway Phase 2