From humble beginnings in a two-car garage, to a state-of-the-art manufacturing facility, Akkerman Inc. celebrates its 50th anniversary in 2023.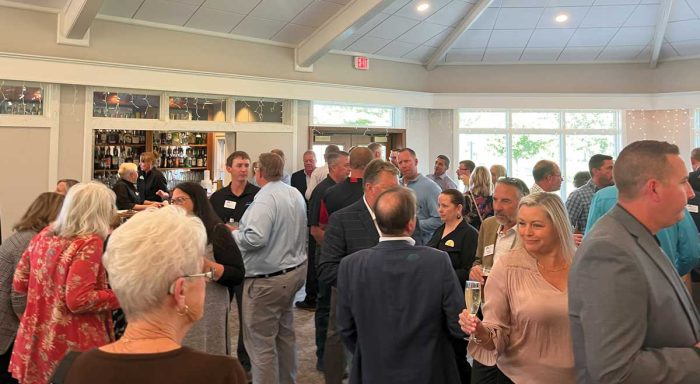 The foundation of Akkerman came from a contractor's background when Don (D.H.) and Marlys Akkerman established D.H. Akkerman Construction in 1956. With a focus on civil construction, D.H. Akkerman saw a need to develop new and innovative equipment for safe and efficient crossings, producing their first TBM (tunnel boring machine) in 1963. Ten years later Akkerman Inc. was established, and Maynard Akkerman joined his father at D.H. Akkerman Construction. Today, third generation Justin Akkerman leads Akkerman Inc.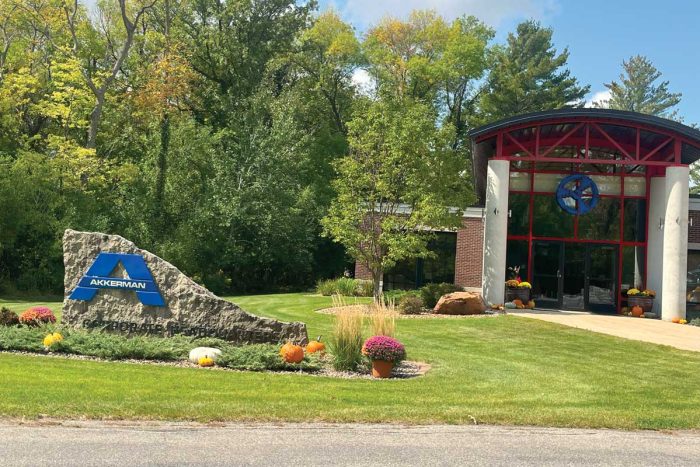 The Brownsdale, Minnesota-based trenchless manufacturer hosted a 50th anniversary event in September at its facility. Benjamin Media Inc., published of Trenchless Technology and TBM: Tunnel Business Magazine, joined in the celebration. Coincidentally, we had three generations of Benjamin Media — Bernie Krzys, Rob Krzys and Meghan (Krzys) Squires — travel to and participate at the celebration. Pulling into the facility there was a crowd of contractors watching a demonstration of Akkerman's pilot tube system faced up to Akkerman's brand new proving ground. Sitting above the proving ground was a classic truck.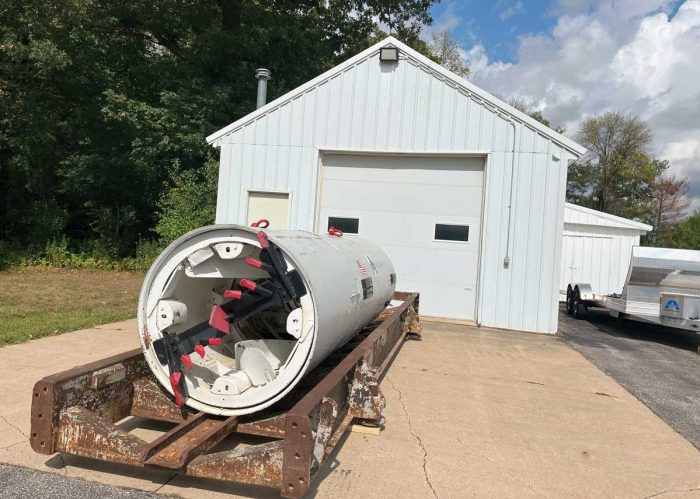 Part of the event activities was a tour of the Akkerman facilities, led by several members of the Akkerman team, including Justin Akkerman. Our group was led by Akkerman sales manager Troy Stokes, who has been in the industry for nearly four decades and with the company since 2006. We witnessed the engineering and manufacturing of some of the best equipment in the business; state-of-the-art machining was being used throughout the facility, but there was still some old equipment, too. One of the more interesting pieces of equipment was a Betts Boring Mill, that was purchased post-WWII, that was used for turning tank turrets. Akkerman adapted that piece of equipment for turning TBM cutters up to 16 ft in diameter. The most impressive pieces of equipment though were the machining systems installed over the last five years with continual upgrades being planned in the near future. We also found some cool "Easter eggs" scattered throughout the facility, from ceilings built out of tunnel lining systems to a cutter head hanging above the main office entrance. The details were awesome.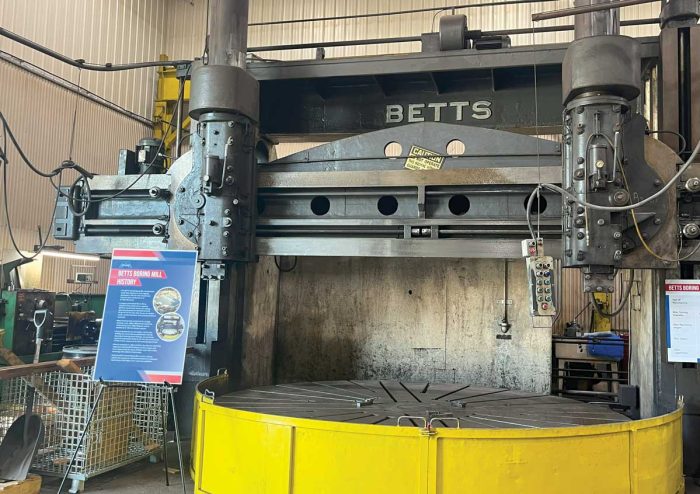 The rest of the day included a lunch onsite for the Akkerman employees and the more than 100 invited guests. That evening we all met up again for dinner and entertainment. Akkerman vice president and chief revenue officer Jason Holden was the emcee for the evening, with Maynard Akkerman sharing some great stories from over the years. Day 2 of the celebration featured a company golf outing, with teams mixing with employees, customers and vendors. A great event celebrating a great trenchless company!
Rob Krzys is president of Benjamin Media, publisher of Trenchless Technology and TBM: Tunnel Business Magazine.