Latest construction project in Amtrak's portfolio will continue the rebuilding of critical Northeast Corridor infrastructure assets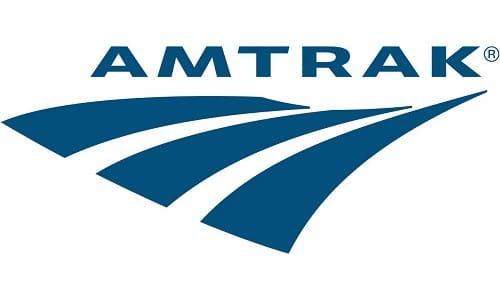 Amtrak has launched the procurement phase of the East River Tunnel Rehabilitation Project with a Request for Qualifications (RFQ) for construction services for the comprehensive renewal of two of the four tubes in the tunnel. The work will modernize the tunnel infrastructure, improving safety, service capacity, reliability, and security and bring the systems to a state of good repair used by Amtrak, NJ TRANSIT and Long Island Rail Road. Preparatory work is already underway in Sunnyside Yard with major construction starting in early 2024 and continuing through 2027.
"This project will renew the East River Tunnel for another century, connect local residents to jobs and economic opportunities, and deliver a modern, more reliable and improved travel experience," said Amtrak CEO Stephen Gardner. "As we usher in a new era for passenger rail, we are proud to work with our partners at MTA and NJ TRANSIT and thank Senator Schumer and the congressional delegation of New York and New Jersey for their efforts to ensure funding is available."
The project is eligible for federal funding via the FY 2022-2023 Federal-State Partnership for Intercity Passenger Rail Program (FSP-NEC Program) created by the Infrastructure Investment and Jobs Act (IIJA). An application for a full funding grant for the East River Tunnel Rehabilitation Project was submitted in March 2023 in response to the FSP-NEC Program Notice of Funding Opportunity. Amtrak issued this RFQ in anticipation of the Federal Railroad Administration (FRA) funding decision expected in Fall 2023. Previously, Amtrak applied for, and was awarded, a grant under the FY 2021 Federal-State Partnership for State of Good Repair Program for the East River Tunnel Rehabilitation Enabling Components Project, which will ensure that traction power is maintained in each of the tunnel lines while rehabilitation activities are underway. Additional funding by the State of New York was announced in December 2021 by Senator Schumer, who facilitated an agreement in which MTA committed up to $432 million for the East River Tunnel project.
The selected construction contractor will sequentially rehabilitate both tubes by demolishing the existing tunnel systems down to the concrete liner and performing the reconstruction of all the systems. Interested contractors should monitor Amtrak's Procurement Portal for further solicitation information and submittal requirements. The work will be performed under a Project Labor Agreement (PLA) as part of a 2021 Memorandum of Understanding (MOU) between Amtrak and North America's Building Trades Unions covering Amtrak's major civil engineering projects.
This is one of several major infrastructure projects that Amtrak's newest department, Capital Delivery, is advancing. Earlier this year, Amtrak also launched the procurement for the replacement of the B&P Tunnel in Maryland and Connecticut River Bridge with similar procurement opportunities in the coming months.