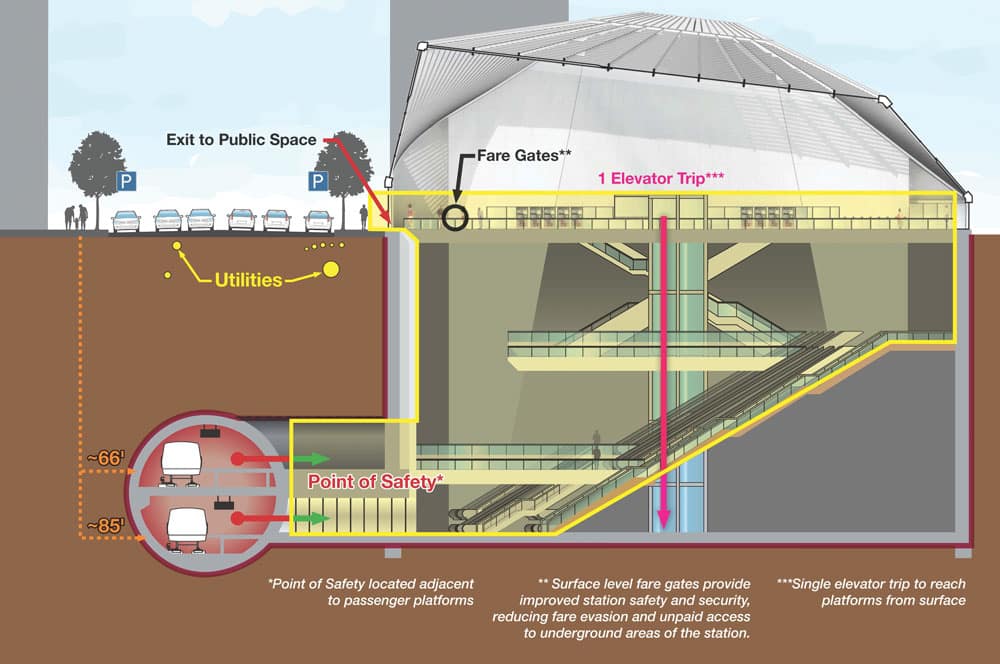 The Bay Area Rapid Transit (BART) Board of Directors on April 26 approved a plan to proceed with a single-bore tunnel as part of its expansion project into San Jose. Planners were deciding between using a large single bore or more traditional twin-bore tunnels under San Jose.
According to the San Jose Mercury News, the $4.7 billion project involving BART and the Santa Clara Valley Transportation Authority could get begin by 2020. The approval was required to secure $1.5 billion in federal funding.
The single-bore proposed for San José would use one 45-ft diameter tunnel boring machine (TBM) to construct a 5-mile long circular tunnel structure. The boarding platforms will be constructed one above the other inside the tunnel bore without construction disruption at the surface.
RELATED: Can Single-Bore Tunneling Transform Urban Subway Construction?