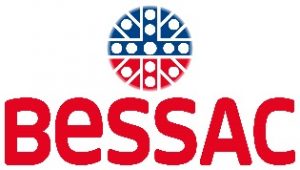 French-based tunneling company Bessac has celebrated 40 successful and innovative years of tunneling and microtunneling in 2015. What started in 1975 with Michel Bessac as a horizontal jacking and drilling business has grown into an internationally renowned tunneling company with impressive contracts and a diverse client base.
Bessac was among the first in France to offer an alternative to horizontal jacking in the late 1970s by creating its hydraulic shield that installed cast-iron arch segments. By attaching a hydraulic boom to a jacking head, Bessac created its first boom-type heading machine.
During the next decade, this type of machine drove Bessac's expansion efforts in France. Later models allowed for excavation under the watertable thanks to compressed air confinement, and the subsequent projects established Bessac's reputation as both a contractor and tunnel boring machine (TBM) manufacturer.
Outside shareholder Soletanche reinforced the company in 1990 before becoming the sole shareholder after Michel Bessac's departure in 1996. As work in urban areas increased, Bessac also secured its first international contracts. The company's early work outside France included projects in Germany, Switzerland and Hong Kong.
RELATED: TBM Breaks Through on Norris Cut Project
Since 2000, Bessac has added full-faced TBMs and microtunnel boring machines to its capabilities, completing notable projects in Colombia, France, China, Costa Rica and the United States. International activities now account for 70% of Bessac's overall revenue, and the company has won international tunneling awards for its efforts.
"I have felt enthusiastic because the company is on a strong growth track," said Bernard Theron, Chairman of Bessac. "I am proud of what Bessac has become and of the enormous distance it has covered since its beginnings. During this 40-year period, our teams have built over 300 km of tunnels. We are in a business that is both exciting and difficult, and we are still here because we managed to overcome all the hurdles."