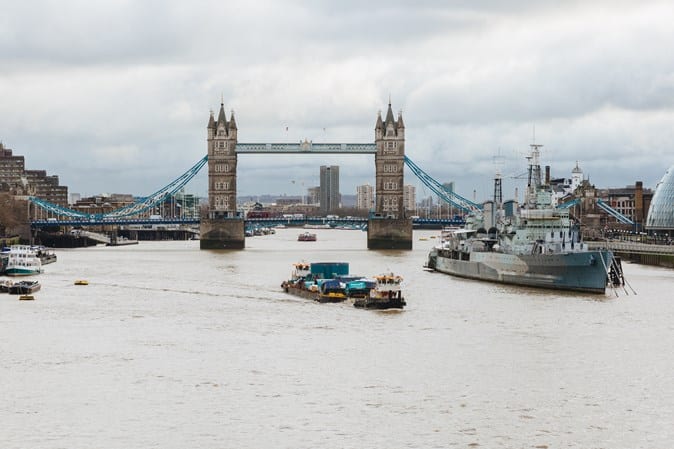 For the last few months, CBE Group has taken part in the huge London sewer rework project, Thames Tideway Tunnel. The French midcap company won contracts on the three projects: West, Central and East, each time from different clients. Here's a quick summary of the project and CBE Group's role in it.
The History of London Sewers
The original London sewer system was designed by Sir Joseph Bazalgette in 1858. It is made of 318 million bricks. Ahead of its time, it was able to handle more than 4 million inhabitants, when London had 2 million at the time.
However, as London's population is now more than 8 million and growing, the sewer system is now struggling to keep up. A project to renew its sewer system had to be launched in 2001 as a consequence.
CBE Group Provides Molds for 6 Tunnels
The chosen solution consists in diverting the flow towards a treatment area. The Thames Tideway Tunnel will start from the West and cross London to the East. The tunnel will be built in a slope fashion, allowing gravity to do most of the work. To intercept such a flow, seven pumping stations will be built as well. The "Beckton Sewage" Treatment station will be the end of the line for the sewage. By the end of the project, the amount of sewage released into the River Thames will be reduced by 95%.
RELATED: CBE Group Wins Two Projects in Melbourne
The project is divided in three parts, Thames Tideway West, Central and East, won by three different contractors, which all chose CBE Group as provider for the production of their segments.
To fulfill this new plan, tunnels had to be dug, which is where CBE Group comes into action, providing more than 163 molds for the construction of six tunnels, with some having a diameter of more than 7 m. CBE Group has also provided a set of molds of 8500 mm, quite a big diameter for a water tunnel. This is the biggest infrastructure project ever undertaken by the UK water industry.
The boring of the tunnels will start in 2018 and should be completed by 2023.
RELATED: London's Tideway Welcomes First TBM