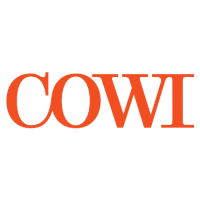 U.K.-based engineering companies Donaldson Associates and Flint & Neill announced that from Jan. 1, 2017, they will rebrand as COWI. The combined company brings together an engineering group providing specialist civil and structural engineering services, particularly within bridge, tunnel and marine infrastructure. This newly integrated company will continue to deliver high levels of technical excellence while offering an extended range of services to existing and new clients.
The move reflects COWI's continued investment in the United Kingdom and will allow closer collaboration with COWI around the world to deliver a variety of complex civil and structural engineering projects.
RELATED: COWI/JEC Celebrates 50 Years of Tunneling Excellence
Lars Hauge, COWI's Regional Vice President for the global Bridge, Tunnel and Marine Group stated: "We welcome this step forward. It unites all activities under the COWI brand worldwide, strengthening our relationships with our key clients. COWI is committed to delivering world-class skills and solutions and now firmly established in the U.K., we have great opportunities to increase our offering."
David MacKenzie, Chief Executive Officer of Flint & Neill, and Andy Sloan, Managing Director of Donaldson Associates, see many opportunities in the new organization.
"Over the past two years with COWI, we have experienced the benefits and opportunities as part of one of the world's leading engineering companies," says Sloan, who heads COWI's Tunnel and Underground Structures Group in the United Kingdom and Southeast Asia. "Moving forward as one brand will improve our position in the market, and enable us to deliver a wider range of services, drawing on the technical expertise and resources in COWI offices around the world."
RELATED: Stantec Completes Acquisition of MWH Global
Specialist bridge and structural engineering company Flint & Neill has been part of COWI since 2008 and has benefited from the financial position and greater opportunities of a larger company. MacKenzie, who heads COWI's Bridge Group in the United Kingdom states says: "The passion and ingenuity that has characterized both Flint & Neill and Donaldson Associates will continue unchanged, but now combined we can collaborate more effectively as part of the COWI Group. The names will change, but the staff that our clients have been working with will remain the same. Our decision to move to the COWI brand at this time is part of our wider strategy and we are looking forward to greater integration with an equally innovative and more geographically dispersed organization."
COWI will operate in the United Kingdom from offices in London, Bristol, Derby, Uttoxeter, Glasgow and York. The office in Hong Kong will continue to be managed from the United Kingdom.