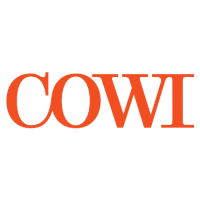 Effective January 1 2017, COWI owned companies Flint & Neill and Donaldson Associates became COWI UK Ltd. The move brings together the firm's specialist civil, structural and geotechnical engineering services in the United Kingdom, particularly within bridge, tunnel and marine infrastructure.
"Uniting all our activities in the U.K. under the COWI brand is a great step forward. In line with our strategy, we are consolidating all activities under one brand giving us access to virtually any project, no matter its size or complexity," says Lars Hauge, Regional Vice President for global Bridge, Tunnel and Marine services.
RELATED: COWI/JEC Celebrates 50 Years of Tunneling Excellence
The newly merged company, COWI UK Ltd. has 250 employees across six offices who continue to provide the highest level of technical excellence in bridge, tunnel and marine engineering, allowing close collaboration with COWI around the world. This move will strengthen the firm's capabilities and drive the growth of COWI in the United Kingdom delivering complex civil and structural engineering projects.
Donaldson Associates specialized in tunnels and underground engineering whereas Flint & Neill was a bridge and structural engineering specialist. Moving forward under the COWI brand they will improve COWI's market position and provide customers with a highly experienced team.