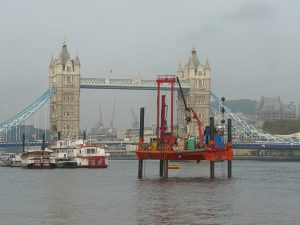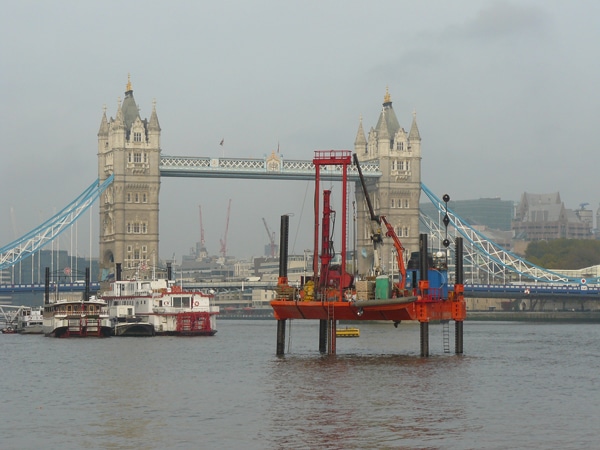 Deltek, a leading global provider of enterprise software and information solutions for project-based businesses, announced that Tideway – an organization privately financed by the Bazalgette Tunnel Ltd. consortium, in conjunction with delivery partner CH2M – is leveraging Deltek's PPM solutions to support its work on the Thames Tideway Tunnel project (Tideway).
CH2M is a global engineering and program management company that provides consulting, design, construction and operations services. CH2M is providing design, engineering, planning and delivery assurance for the project. Once completed, the Thames Tideway Tunnel will be one of Europe's longest and deepest continuous tunnel, traveling 25 km through central London to intercept untreated sewage discharges that spill into the tidal Thames and pollute the city's iconic river. The Thames Tideway Tunnel will create a cleaner, healthier River Thames and improve the quality of life for all Londoners.
Tideway, like many large infrastructure projects, has complex supply chains and demanding governance requirements. The project's complexity requires that the Tideway project team has confidence that the schedules it receives from contractors, and the corresponding schedules that Tideway then constructs, are as realistic and accurate as possible. To overcome this key challenge, the Tideway team engaged Deltek for assistance.
RELATED: Mott MacDonald Designing Tideway's East Tunnel Section
Deltek Acumen has been used in the tender phase to support Tideway's negotiations with potential contractors. Tideway has written into its supplier contracts that submitted schedules must meet a minimum Deltek Acumen Fuse Schedule Quality Index score as part of the periodic program submission cycle. Tideway is also leveraging the forensic capability of Deltek project scheduling capabilities to assess the changes made when contractors submit their updated plans.
"Tideway is committed to delivering quality schedule information and ensuring that progress discussions are focused on core project issues rather than poor information. Deltek Acumen is enabling us to understand the program health, highlighting progress, flagging early warnings and driving collaboration with schedule-based incentive payments," said Niall Faris, Project Controls Lead.
"Deltek plays a critical role in the Tideway Project, from helping in the assessment of complex programs in the procurement phase, to assessing and analyzing the monthly programs during the construction phase. In addition, Tideway is also reviewing the use of the Deltek Acumen 360 module to uncover every opportunity to drive efficiencies through the schedule," said Namita Dhallan, EVP of Product Strategy and Engineering at Deltek. "We are thrilled with the success of this project and look forward to hearing more about this amazing initiative and how it will improve the quality of life for so many people in London."
RELATED: U.K.'s Lee Tunnel Wins Global Best Project Award