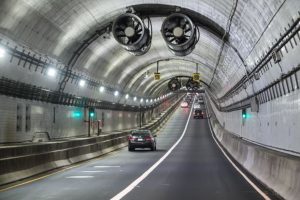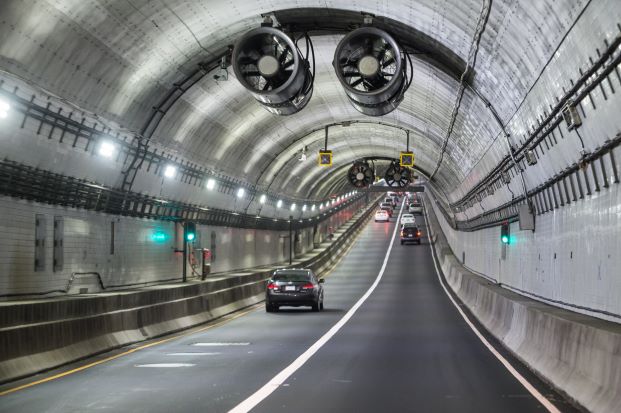 Secretary of Transportation Aubrey Layne joins Elizabeth River Crossings (ERC) and SKW Constructors (the Skanska-led construction joint venture of Skanska, Kiewit Construction and Weeks Marine), will celebrate the completion of the design-build phase of the Elizabeth River Tunnels (ERT) project, spanning Portsmouth and Norfolk, Virginia, on Friday Sept. 15 at 11 am.
The on-site event will include a ribbon cutting ceremony featuring Secretary Layne. This event commemorates the successful conclusion of construction, one year ahead of schedule, of a project that is providing Hampton Roads residents with a safer, easier commute on a critical thoroughfare.
The ERT project is comprised of a new two-lane tunnel under the Elizabeth River parallel to the existing Midtown Tunnel; fire, life and safety modifications and upgrades to the existing Midtown Tunnel and Downtown Tunnels; interchange modifications in Norfolk and Portsmouth; and extending the MLK Expressway in Portsmouth from London Boulevard to I-264.
RELATED: Second Lane of Elizabeth River Tunnels Opens to Traffic
The two-tunnel configuration and enhanced access roads provide urgently needed additional capacity. The region's population has increased nearly 70 percent and tunnel usage has gone up by 600 percent since construction of the existing tunnels. The completed project has already alleviated congestion issues and saves the average round-trip commuter approximately 30 minutes a day.
Members of the Virginia Department of Transportation (VDOT), SKW Constructors, ERC and local officials will be in attendance for the ceremonies.
RELATED: AASHTO Publishes LRFD Tunnel Design and Construction Guide