Kari Hamalainen, VP Asia-Pacific, is pleased to announce that Neil Fitzmaurice joins Normet in Australia in the role of Managing Director, and John Gelson joins Normet in Australia in the role of Manager, Ground Control and Construction Technologies. Fitzmaurice reports to Kari Hamalainen, and Gelson to Fitzmaurice.
Fitzmaurice has worked across multiple geographies and diverse cultures within the Asia Pacific region, including Japan, Singapore, China and Australia. He has been working in the chemicals industry for over 30 years and has extensive experience with senior management positions in different roles. His previous role was with a major chemicals manufacturer/supplier as head of the mining business in Australia.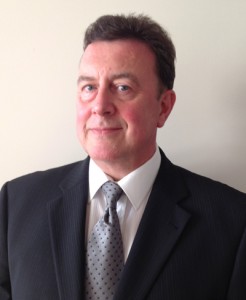 Gelson has either worked directly or indirectly with the mining and tunneling industry for over 39 years. He has worked as an underground mine manager and deputy mine manager in the United Kingdom before moving to Australia where he worked with a mining contractor as the manager for mining services. After that he held different roles in with a major chemicals manufacturer/supplier in the underground construction sector in Australia and in the Asia Pacific region.
These additions strengthen both Normet's Australia operations as well as the Asia-Pacific region overall, with the combined expertise and experience of these gentlemen adding significantly to Normet's capability as a solutions provider to its mining and tunneling customers.