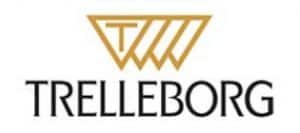 Gasket Engineering Company, a leading American manufacturer of custom gaskets, was recently chosen as one of six collaborators to be part of the Trelleborg Master Fabricator Program established by The Trelleborg Group, a global leader in engineered polymer solutions.  Gasket Engineering Company will contribute to fulfilling the program's mission of driving engineered fabric innovation forward and enhancing the supply chain.
The Gasket Engineering Company was hand selected by The Trelleborg Group based on a variety of factors, including innovation and leadership in its respective markets, annual sales volume and growth, history with The Trelleborg Group, research capabilities and overall desire to collaborate to fuel growth.
"We are honored to be chosen to play an integral role in this groundbreaking initiative," states Boyd Comfort, a Principal of Gasket Engineering Company. "The Trelleborg Master Fabricator Program will create the opportunity to leverage high level collaboration and research to facilitate innovation and growth."
RELATED: Trelleborg Appoints Global Sales Director
The six partners will apply their expertise to uncover end-user insights that will influence new product development strategy.  They will also identify manners in which to improve market responsiveness and agility. The Trelleborg Master Fabricator Program is comprised of Trelleborg Engineered Coated Fabrics and American Rubber Products, Floats & Fuel Cells Inc., Freudenberg NOK Sealing Technologies, Gasket Engineering Company, Mueller Die Cut Solutions Inc., and Sealing Devices Inc.
Founded in 1942, Gasket Engineering Company, a third-generation family-owned company, is a worldwide leader in rotary and flat bed die-cut parts. Gasket Engineering Company was built on a heritage of die-cutting expertise, state-of-the art facilities and a top-level drive for continuous technology adoption. The company maintains its specialized capabilities in facilities that house a large selection of machinery to effectively serve clients across many industries.
Gasket Engineering Company's facilities include two major manufacturing buildings (one 60,000 sq ft and the other 80,000 sq ft) located in Kansas City and serving clients nationwide.
RELATED: Trelleborg Acquires U.S. Seal Distributor