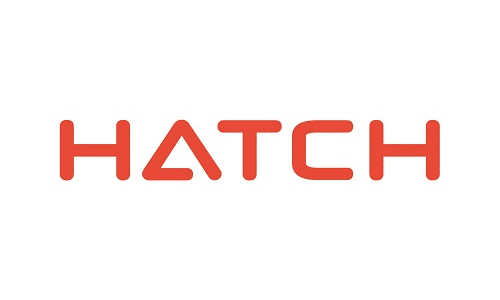 Hatch solidified its position at the forefront of the tunneling industry by securing five awards out of the seven presented by the Tunnelling Association of Canada (TAC) on Sept. 25, 2023. The accolades stand as a testament to Hatch's unwavering commitment to innovation, technical prowess, and positive change within the tunneling industry.
TAC, a premier platform that unites Canadian, North American, and international entities in advocating and advancing tunneling and underground excavation technologies, recognizes exemplary contributions through its Technical Achievement Awards, which are presented annually. Hatch's multiple wins in 2023 along with previous year wins underscore its exceptional leadership and dedication to driving excellence in tunneling.
"These awards underscore our team's dedication to pushing the boundaries of what's possible and shaping the future of tunneling," shared Jean Habimana, Hatch's global director, Tunnels. "We're proud to share these accolades with our clients that have been true partners in achieving these successful outcomes."
The awards bestowed upon Hatch encompass a wide spectrum of accomplishments.
TAC Canadian Project of the Year (more than $100M) | Ashbridges Bay Treatment Plant Outfall Tunnel: The Ashbridges Bay Treatment Plant Outfall Tunnel project is a demonstration of Hatch's expertise in crafting sustainable infrastructure solutions. Designed to minimize hydraulic head losses and operate by gravity, the project efficiently disperses treated effluent into Lake Ontario, highlighting Hatch's proficiency in complex engineering undertakings.
TAC Canadian Project of the Year (up to $100M CAD) | Trans Mountain Expansion Project – Burnaby Mountain Tunnel: The Burnaby Mountain tunnel was constructed to house three 30-inch pipelines that triple the delivery of crude oil onto vessels at the Westridge Terminal. The 2.6 km tunnel was successfully constructed, passing under major infrastructure, using an EPB (earth pressure balance) TBM (tunnel boring machine) with an internal diameterof 3.6m.
TAC Canadian Innovation Initiative | Digital Innovation in Tunnel Mapping using Mobile LiDAR and Machine Learning: Hatch's collaboration with Rockmass to use and improve the RockMass Mapper displays a revolutionary approach to tunnel maintenance and assessment. By combining mobile LiDAR technology with machine learning algorithms, Hatch has redefined the efficiency and safety of tunnel lining inspections, propelling the industry forward.
TAC Canadian Young Tunneller | Riley McMillan: The recognition of Riley McMillan, a tunnel engineer at Hatch, signifies the company's investment in nurturing young talent. McMillan's innovative spirit, coupled with his technical acumen, makes him an emerging leader in the industry.
TAC Canadian Tunneller of the Year | Mike Zegarac: Mike Zegarac's acknowledgment as the TAC Canadian Tunneller of the Year reflects his leadership and profound impact. His contributions and ability to navigate dynamic challenges are emblematic of Hatch's dedication to sustained excellence.
These awards reinforce Hatch's leadership and influence in the global tunneling community. By consistently pushing boundaries and embracing innovation, Hatch continues to be a driving force in progressing the tunneling industry.