Changsoo (Kevin) Moon and Artur Kasperski, PE, have joined HNTB Corp.'s tunnel and underground practice in technical and project leadership positions. Both are based in the firm's New York City office and work with clients nationwide.
"Kevin and Artur are seasoned tunneling professionals who add another layer of practical tunnel and complex structures design and construction experience to HNTB's growing infrastructure team," said Sanja Zlatanic, PE, HNTB tunnel services practice chair, senior vice president and HNTB Fellow. "As the firm continues to deliver the world's most challenging tunneling and underground projects, their expertise will serve as a key component toward our clients' success."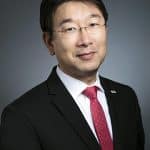 Moon, principal geotechnical and tunnel engineer, has 27 years of experience in geotechnical and tunnel engineering services. He has worked on a variety of projects both in the United States and abroad, including mined and cut-and-cover tunnels; caverns; shafts; tunnel boring machine and drill-and-blast hard rock tunnels; sequential excavation method/New Austrian Tunneling Method in soft ground; earthwork; building and dam foundations; retaining systems; earth/rock slope stability; remedial treatment and instrumentation.
In addition to his technical capabilities, Moon has served as project manager on several tunnel projects, most recently providing construction management and preliminary design services as a resident engineer and task leader, respectively, on major soft ground tunneling projects in New York City.
Moon has authored or co-authored several publications, most recently "The First EPB TBM Tunneling Application in New York City and its Completion through Super-storm Sandy" for the World Tunneling Conference in 2016. He also has research experience at the Earth Mechanics Institute at Colorado School of Mines.
Moon earned a master of science in mining and earth systems engineering from Colorado School of Mines and a bachelor of science in geology from Korea University, South Korea. He is an associate member of the American Society of Civil Engineers.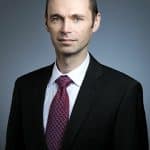 Kasperski is a senior project engineer who has 18 years of diversified experience in planning, and structural design and analyses. He served as a technical lead and project manager on numerous multidisciplinary projects where he was responsible for coordinating and overseeing the design and development of contract documents. His underground design and construction experience includes tunnels, shafts, station caverns, and cut-and-cover structures, excavated using conventional drill & blast method, sequential excavation method and TBM tunneling in both soft ground and hard rock.
Prior to joining HNTB, Kasperski served another consulting firm. He has been published in the Journal of the Municipal Engineers of the City of New York and presented at the 5th National Seismic Conference for Bridges and Highways.
Kasperski earned a master's degree in civil engineering from Polytechnic University, New York, and a bachelor's degree in civil engineering from City College of New York. He is a professional engineer, registered in New York.
The addition of Moon and Kasperski expands HNTB's technical bench and brings an additional array of in-depth experiences in providing innovative solutions and managing risks on tunneling projects in the highway, transit, rail, aviation and water resources markets.
The firm's tunnel projects range from small-diameter excavations to the largest machine-bored tunnel in the world. Some of the nation's most complex underground projects have benefited from HNTB's award-winning planning, design and support services, including the Crenshaw/LAX transit corridor in Los Angeles; Presidio Parkway in San Francisco; Devil's Slide Tunnel in San Mateo, California; the Washington Dulles International Airport tunnels; and the SR 99 Alaskan Way Viaduct and Seawall Replacement project in Seattle.