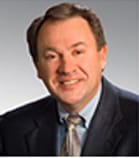 Jacobs Associates recently expanded its Midwest operations by opening an office in St. Louis, Missouri. The new office will allow the firm to provide services more efficiently to clients in the Central United States.
This office is Jacobs Associates' second Midwest office; the other is located in Cleveland, Ohio. However, the firm is not new to the area. It has been active in the region since the 1970s, and over the past two years has worked on Metropolitan St. Louis Sewer District's Combined Sewer Overflows Program.
The office will be headed up by Senior Associate Wayne Lindsay, who joined Jacobs Associates in December 2013. Lindsay has been in the consulting industry for over 25 years, with a focus on water and wastewater infrastructure projects. He is a marketing expert in program and construction management, alternative delivery, and planning and design of large multiyear programs.