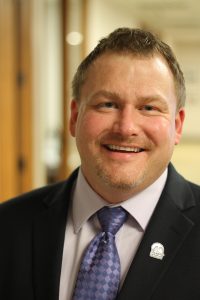 Jenny Engineering Corp., COWI North America's specialist tunneling company, announced its restructuring of management to capitalize on the expanded opportunities for tunnel engineering in the local, North America and International market. Effective Feb. 2, 2015, Scott Roux, P.E., became President and Managing Director of Jenny Engineering and will focus the company on growth of staff, technical capabilities and office expansion on the West Coast. Prakash Donde, P.E., will move into a Principal position and will focus on elevating Jenny as the company of choice for tunnel work through business development, project management and expert consulting.
Jenny Engineering is an internationally recognized tunnel engineering firm specializing in the planning, design and construction management of tunnels and underground structures. Since its inception, Jenny has provided engineering services for more than $30 billion in total construction value worldwide and has built a reputation for high standards of performance and completing projects on schedule. Jenny's client base includes infrastructure owners, multi-discipline A/E firms and infrastructure contractors. Jenny has expertise in all types of tunnel projects such as transit, highway, water, utility, sewer and drainage, pedestrian, and mines. Jenny also provides services for bridges, highway and building projects locally in New Jersey.
With this appointment of Roux, Jenny will be able to plan and prepare for future growth and the opportunity to contribute additional tunnel work to the rest of North America. Additionally, Jenny Engineering will continue to draw on parent company COWI's rich experience in tunnel engineering and construction to encourage this move forward.