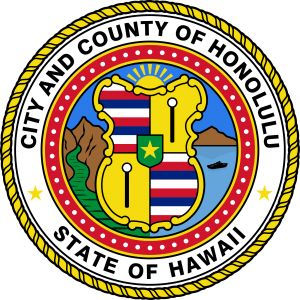 The City and County of Honolulu is currently in the design phase for the Awa Street WWPS FM and Sewer System Improvements – Waiakamilo Road Trunk Sewer project. The purpose of the project is to collect and convey flows by gravity to an existing 54-in. sewer main in Nimitz Highway, diverting flows away from the Awa Street WWPS.
The project consists of approximately 6,000 lf of sewer mains, ranging from 30 to 54 in. in diameter, along Houghtailing Street and Waiakamilo Road between School Street and Nimitz Highway.
The trunk sewer will be between 10 and 25 ft deep. Geologic conditions along the sewer alignment are expected to consist of coral reef limestone, coralline sandstone, coralline and beach sand deposits, basalt lava flows, older alluvium, and volcanic vent deposits. Jet grouting, with pre-drilling if necessary, will be required to improve ground conditions immediately outside of the jacking and receiving shafts for microtunnel boring machine entry and exit. The estimated construction cost is $80 million.
Interested contractors, subcontractors and suppliers are advised that the project is currently scheduled to bid advertise in August 2017 and bid open in October 2017.  Pre-qualification submittals for microtunneling, shaft construction, and jet grouting will be requested by September 2017. Contractors and subcontractors are required to have the appropriate Hawaii contractor's license at the time the pre-qualification is submitted.
Typical time required to obtain a Hawaii license is 2-3 months. For more information on obtaining a Hawaii license, please contact the State of Hawaii, Department of Commerce & Consumer Affairs Professional and Vocational Licensing Division at 808-586-3000.
RELATED: 24th Annual Microtunneling Short Course Sets New Standard