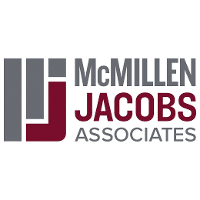 McMillen Jacobs Associates has been selected as part of the winning HDR team to provide Construction Management Consultant (CMC) services for the East Link Project for Sound Transit, the regional transit authority in the Seattle area.
East Link Extension will give riders a fast, frequent and reliable connection from the Eastside's biggest population and employment centers to downtown Seattle, Sea-Tac Airport and the University of Washington. Ten stations will serve Seattle, Mercer Island, Bellevue, Bel-Red and Overlake in Redmond. The Bellevue Corridor Section begins along Interstate 90 near Bellevue Way SE, extending through Downtown Bellevue, across I-405, and through the Bel-Red Corridor to State Route 520 near 136th and NE 20th streets. The 5.5-mile long (8.9 km) corridor, which includes six new stations, will be delivered in four contract packages. Special considerations will include construction adjacent to Mercer Slough, and construction in proximity to the historic Winters House.
The tunnel contract, E330, will include portal development, a 0.5-mile (0.8 km) sequentially excavated tunnel, and a small mid-alignment shaft. The tunnel will be excavated under downtown Bellevue and will terminate in the basement of Bellevue's City Hall parking structure. Contract interfaces, traffic management, potential settlement, dust control, and noise and vibration control will be some of the key challenges of this urban project. Based on experience, control of ground and groundwater will be essential.
McMillen Jacobs Associates will provide construction management support as an extension of staff to augment and support Sound Transit Construction Managers with oversight responsibility for each contract package. A great deal of thought went into putting together the CMC team, with complementing strengths, experience, and personalities. Tunneling work is scheduled to start in early 2016.