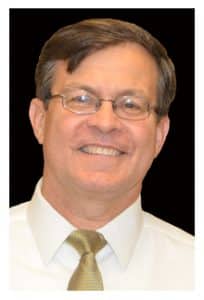 Mott MacDonald has appointed Major General John Peabody as Senior Vice President and Director of Federal Programs, based in the firm's Arlington, Virginia, office.
Peabody, who retired from the U.S. Army Corps of Engineers after 10 years in 2015, commanded three different corps divisions. As Deputy Commanding General for civil and emergency operations, he was responsible for an annual program with a budget of $6 billion. During this time, Peabody oversaw 23,000 military and civilian professionals who undertook research and development and who planned, designed, built, operated and maintained water resource infrastructure valued at $125 billion. This included 693 dams, 4,254 recreation areas, 926 harbors, over 12,000 miles of commercial inland waterways, and approximately 14,000 miles of levees.
RELATED: Mott MacDonald Positioning for Growth in North America
In support of state and local authorities and the Federal Emergency Management Agency, Peabody was also responsible for coordinating all emergency response missions and preparatory activities for civil disasters. He led the Corps of Engineers to change its focus on the operations and maintenance of deteriorating infrastructure and shaped the organization's strategic plan to improve the delivery of civil works projects. Peabody successfully completed dozens of major Corps programs and projects, including the $2 billion Olmsted locks and dam project (near Olmsted, Illinois), the $14.6 billion hurricane risk reduction system in New Orleans, the $5 billion post-Sandy recovery program, the Corps' dam safety and megaproject program, and the Army Reserve's military base realignments and closures program.
Nick DeNichilo, President and Chief Executive Officer of Mott MacDonald in North America, said, "John brings an extraordinary record of service in water infrastructure and a history of managerial excellence. He will provide vision, business development, and strategic leadership to enhance our work in federal markets."
Peabody is affiliated with the American Society of Civil Engineers, Society of American Military Engineers, Army Engineer Association, and the Association of the U.S. Army.