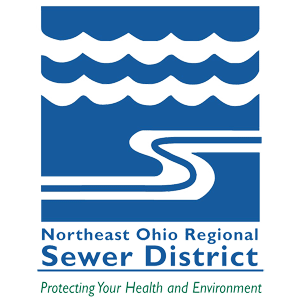 As part Infrastructure Week, the Northeast Ohio Regional Sewer District (NEORSD) is hosting a groundbreaking ceremony Friday, May 18, to commemorate construction of the Westerly Storage Tunnel. This project is the fourth of seven tunnels to be constructed in and around Cleveland under Project Clean Lake, the district's 25-year, $3 billion infrastructure investment program.
The Westerly Storage Tunnel is the first tunnel on Cleveland's west side. This $135 million project will capture 300 million gallons of combined sewage annually, preventing flows from entering the Cuyahoga River. The two-mile long tunnel runs beneath Tremont, Ohio City and Detroit-Shoreway neighborhoods.
Groundbreaking
When: Friday, May 18, 10 a.m.
Where: Cleveland Soap Box Derby
SR-2 Shoreway and West 45th Street (West 49th Street exit)
Who: Kyle Dreyfuss-Wells, CEO, Northeast Ohio Regional Sewer District (speaking)
Darnell Brown, Chief Operating Officer, City of Cleveland, and President, Northeast Ohio Regional Sewer District Board of Trustees (speaking)
Matt Zone, Ward 15 Councilman, City of Cleveland (speaking)
Devona Marshall, Director of Engineering and Construction, Northeast Ohio Regional Sewer District
Tim Backers, Jay Dee-Obayashi JV
Wally Waterdrop, Spokesdrop, @neorsd
Sewer District CEO Kyle Dreyfuss-Wells will provide an update about Project Clean Lake and address the economic opportunities associated with huge infrastructure investments.
From May 14-21, Infrastructure Week is celebrated by organizations and communities across our country, and highlights the state of our nation's infrastructure – roads, bridges, rail, ports, airports, water and sewer systems, the energy grid, telecoms, and more – and the projects, technologies, and policies necessary to make America competitive, prosperous, and safe.
RELATED: NEORSD Awards Westerly Storage Tunnel to Jay Dee-Obayashi