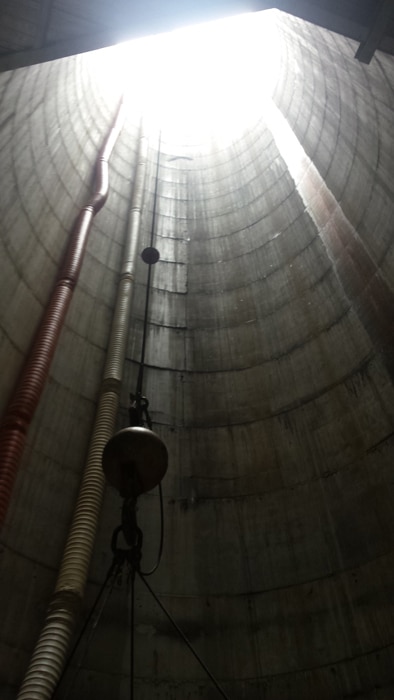 The Northeast Ohio Regional Sewer District (NEORSD), which serves 61 communities and more than 1 million residents in Northeast Ohio, went all out for the third annual Infrastructure Week.
Infrastructure Week, being held May 11-15, is designed to bring together stakeholders in Washington D.C., and around the country to highlight the critical importance of investing in and modernizing the infrastructure systems throughout the United States. It also looks to highlight the essential role infrastructure in our economy.
NEORSD invited media to tour two wastewater treatment plants and a 200-ft deep tunnel dewatering pump station, as well as a combined sewer outfall (CSO) that is dumping less and less raw sewage into Lake Erie as a result of the infrastructure projects being built.
TBM: Tunnel Business Magazine followed along on the tour of the Easterly Tunnel Dewatering Pump Station, 240 ft below Bratenahal, a suburb on Cleveland's east side. When completed, the cavernous station will be able to draw more than 160 million gallons of wastewater per day from three of the NEORSD Easterly Wastewater Treatment Plant's four storage tunnels.
The pump station at the Nine Mile Site is part of Project Clean Lake, 25-year, $3 billion investment in CSO-control measures prompted by an EPA mandate. This includes the Euclid Creek Tunnel and the Dugway Storage Tunnel, which feed the pump station. In all, NEORSD is spending $1.530 million on tunnels as part of Project Clean Lake.
For complete coverage of the NEORSD Infrastructure Week events search for #FollowTheFlow on Twitter and while there, search for #InfrastructureWeek as well for a stream of Infrastructure Week highlights from across the country.