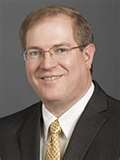 Hatch Mott MacDonald announced that Norris Harvey has joined the firm as Principal Project Manager in the New York Office. An international expert in the field of tunnel ventilation and fire/life safety and security, Norris will lead the HMM New York Office's Life-Safety & Security practice.
Norris has 19 years of experience in all phases of project delivery, from feasibility studies to construction support.  His experience includes international road and transit tunnel design and analysis using Computational Fluid Dynamics (CFD) and the Subway Environment Simulation (SES) computer program.  He is also experienced in tunnel inspection and assessment, and in evacuation modeling for determining emergency egress requirements.
Norris currently serves on the PIARC Working Group "Best Practice of Fixed Fire Fighting Systems in Road Tunnels," where he has represented the United States since 2008.  He has published extensively in the field of tunnel ventilation.