ABC Industries
The most extreme tunnel and underground construction sites demand the most dependable, durable ventilation equipment available today.  Since 1926, ABC Industries Inc. has been a leading provider of high quality, customized ducting solutions to many of the largest tunneling operations around the world. ABC's line of MineVent and TruOval MineVent layflat blower tubing, MineDuct wire-reinforced exhaust ducting, RigiDuct filament-wound fiberglass ducting, brattice, fly pads, blast curtains, fans, and accessories offer underground professionals a suite of ventilation solutions.  As tunneling and underground construction continue to evolve, ABC proactively collaborates with industry professionals to engineer unique, high quality ventilation products. Web: www.abc-industries.net.
---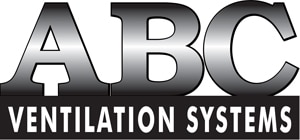 ABC Ventilation Systems (Canada)
ABC Ventilation Systems (Canada) is now the exclusive distributor to North American tunneling of wet and dry dedusters for Engart Dust Extractions. Engart has long been the leading supplier of dedusting for coal mines and the partnership with ABC Ventilation will allow greater access to tunneling markets. The Engart line gives ABC Ventilation Systems the ability to provide dedusting units from 1,000 cfm all the way up to 55,000cfm. Using software specific for dedusting, ABC can now assess the dedusting needs based on the data from the jobsite. One of the best features is that the units do not lose any substantial amount of efficiency with increases in dust loading. This completes the offerings of ABC Ventilation Systems, which now can provide a complete package of vane axial fans, flexible ducting, variable speed drives and de-dusting to tunneling customers.  Web: www.abcventilation.com.
---

Amberg Engineering (North America) Inc.
As a leading tunnel designer with first-class references, Amberg Engineering has fostered the development of new technologies and services related to tunnels. Its ventilation and safety department delivers optimized solutions for road and rail tunnel. Proven solutions, state-of-the-art simulation technologies and the vast company, as well as staff experience from key projects around the world, are applied listening carefully to the needs of the clients. Particular challenges requiring innovative solutions, such as the ventilation for construction sites, partially in methane-bearing grounds, and the development of coordinated emergency ventilation control schemes, including deluge systems, are readily addressed by Amberg Engineering's motivated staff. Web: www.ambergengineering.com.
---

Arup
As a leading technical and management consultancy, Arup has for many years been working with the owners/operators and users of underground structures to improve the quality of tunnel ventilation design and engineering. At the forefront of design and management of complex projects, Arup continuously devises and implements world-class design solutions, ensuring safe and efficient systems for underground structures of all types. Our reputation for technical excellence is our strength, our clients a measure of our value.  The firm routinely advises on entire road, rail and subway system concepts, examining reliability, availability, maintainability and safety and aims for the right balance between capital investment, operating costs and energy, through value engineering. Recent projects include Second Avenue Subway in New York, Eglinton Crosstown LRT in Toronto, Fehmarnbelt Fixed Link between Denmark & Germany, Marmaray Crossing linking Asia to Europe across Istanbul, and Hong Kong's high speed Express Rail Link to China. Web: www.arup.com.
---

HNTB
HNTB's award-winning tunnel expertise provides full service fire/life safety solutions, including ventilation analysis with active and passive fire protection systems, roadway lighting modeling, systems power, fire alarm and controls.  In order to mitigate risks of loss from hazards such as fire, high concentrations of pollutants and intentional acts of terrorism, HNTB utilizes CFD analysis programs, including FLUENT and FDS, SES modeling and other fire hazard analysis programs to develop pragmatic solutions for ventilation and fire protection. Ventilation design project system selections include longitudinal and single point extraction systems with integrated design and analysis of deluge fixed fire suppression. Web: www.hntb.com.
---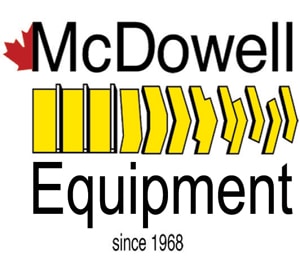 McDowell Equipment
McDowell supplies brand new and late model tunneling equipment for rental or sales. The company's rental fleet consists of underground loaders (LHD) from ½ yd to 10 yd, underground haul trucks from 7 ton to 40 tons, low profile motor graders, jumbo drills with one, two or three booms, underground remixers, locomotives , muck cars, ventilation fans, silencers, tubing and jackleg drills. We manufacturer shotecrete machines, scissor lifts , anfo loaders, personnel carriers. McDowell can also offer fully re-manufactured or reconditioned equipment at significant savings from new with fast delivery times. Contact the company for pricing and availability. Web: www.bmcdowell.com.
---

Rel-Tek
A gas detection system is essential in TBM operations.  Pockets of methane or hydrogen sulfide can kill.  In view of prior California tunnel disasters, Cal-OSHA beefed up its safety standards by requiring both mining approvals (i.e. underground, MSHA) and NFPA-70 approvals (above-ground, OSHA) for their tunnel gas monitoring. Rel-Tek has decades of experience with both MSHA and OSHA applications.  It recently moved into its Safety Technology Facility, sited in Monroeville, Pa., thus consolidating production, service and training for tunnels, alt-fuel transit and mines. Automatic gas sensor calibration is a development by Rel-Tek that involves using the company's Millennia computer running MagiKal software. This combination controls calibration of all zones of sensors in just a few minutes with no labor cost and with NIST traceability and documentation.  The computer even displays sensor health trends for preventive maintenance.  This utility saves money while assuring long-term accuracy, safety and reliability.  Web: www.rel-tek.com.
---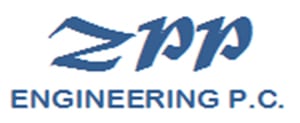 ZPP Engineering P.C.
ZPP Engineering P.C. is a certified DBE and MWBE professional consulting firm offering engineering services and construction managements for infrastructure.  The firm specializes in providing tunnel ventilation designs and analyses from conception development to construction completion, including CFD studies, SES simulations, airflow pressure transient analyses, ventilation loads calculations, pressure drops analyses and control models. ZPP offers designs, inspections and commissioning of mechanical, electrical, plumbing and fire protection for underground tunnels and facilities. ZPP successfully provided tunnel ventilation design and analysis for road tunnels, rail tunnels and subways, developed ventilation models and solved field issues during construction phases for temporary ventilation system, saved electrical energy bill and construction cost. ZPP is dedicated to engineering services of tunnel ventilation and providing excellent services with competitive price for clients. Web: www.zppcorp.com.