ABC VENTILATION SYSTEMS
ABC Ventilation Systems was founded in 1968 and has grown to become the industry leader in underground ventilation products. ABC's engineers will design the ventilation system and offer design suggestions to give the best ventilation system at the best price. Our product line consists of fans, ducting, VFD's, air heaters, cassettes, and deduster systems. ABC's newest edition to the product line, Hardline Performance Ducting, is a semi-rigid polymer ducting designed to replace steel and fiberglass ducting. With low airflow resistance and low leakage couplings, there is a decrease in energy consumption and number of fans needed for ventilation designs. Hardline is applicable for positive and negative pressure and meets international fire resistance standards. Hardline's lightweight design allows for a safer and faster installation, and is reusable and recyclable to reflect ABC's environmentally responsible culture. Hardline ships compressed, which allows for much lower freight costs when compared to other rigid products.
abcventilation.ca
AIRGAS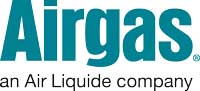 Airgas is a company of hard-working men and women dedicated to helping our customers work safely and productively. When challenges arise, we work with customers to provide the solutions, leveraging our many years of industry process expertise and our extensive gases, welding, and safety products offering. We are North America's leading provider of gases, welding equipment and supplies, and safety products. As part of Air Liquide, we combine Air Liquide's unrivaled global footprint and strength in technology and innovation with the unique Airgas multi-channel distribution network and nationwide presence. Airgas provides a complete line of gas detection equipment, both fixed and mobile, as well as respirators, emergency escape systems, fall protection products and services, and SCBAs for professionals in the tunneling industry. For more information, contact Miggy Lontok, Senior Airgas Total Access Representative at 1-855-625-5285, ext. 5654.
ARUP
As a leading technical and management consultancy, Arup has for many years been working with the owners/operators and users of underground structures to improve the quality of tunnel ventilation design and engineering. At the forefront of design and management of complex projects, Arup continuously devises and implements world-class design solutions, ensuring safe and efficient systems for underground structures of all types. The firm routinely advises on entire road, rail and subway system concepts, examining reliability, availability, maintainability and safety, as well as carrying out value engineering and evaluations of the economics of the mechanical and electrical systems to achieve the right balance between capital investment, operating costs and energy. Arup's experience extends from short pedestrian subways, to long tunnels for highways, railways and mass rapid transit underground systems, as well as tunnels for specific purposes such as conveying water, materials and sub-sea HV electrical cables.
GOMEZ INTERNATIONAL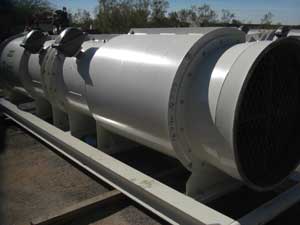 GOMEZ INTERNATIONAL Inc. (GII) custom designs temporary ventilation systems and equipment for the mining, tunneling, and construction industries. Providing nearly 880,000 liner feet of ventilation design to date, GII engineers have a profound knowledge in mechanical and electrical design of complex underground systems. This allows for implementation of equipment and methods proven reliable and specific to ventilation in various underground construction and excavation methods. GII designs negative and positive pressure ventilation systems for gassy, potentially gassy and non-gassy environments. These designs, tailored to the specific project, exceed all applicable standards including USBR, Fed-OSHA, Cal-OSHA, and MSHA. In addition to submittal and drawing preparations, GII offers for sale or lease complete turnkey packages, including sound attenuated axial vane fans, air doors, cooling systems, dust abatement equipment, and power and control systems. For the complete line of products and services please call (602)268-9275 or visit www.gomezinternational.com. 1415 E Elwood St, Phoenix, AZ.
HNTB

HNTB's award-winning tunnel expertise provides full service fire/life safety solutions, including ventilation analysis with active and passive fire protection systems, roadway lighting modeling, systems power, fire alarm and controls. In order to mitigate risks of loss from hazards such as fire, high concentrations of pollutants and intentional acts of terrorism, HNTB utilizes CFD analysis programs, including FLUENT and FDS, SES modeling and other fire hazard analysis programs to develop pragmatic solutions for ventilation and fire protection. Ventilation design project system selections include longitudinal and single point extraction systems with integrated design and analysis of deluge fixed fire suppression.
HOWDEN AMERICAN FAN COMPANY
Howden American Fan Company, the leading manufacturer of high-quality industrial fans and blowers, offers a wide range of fans ideal for large tunnel ventilation projects. Howden specializes in consulting with ventilation engineers to custom-design fans to meet performance requirements, space constraints, and sound criteria for tunnels in subway or road transportation projects. With more than 60 years' experience manufacturing tunnel fans all over North America, Howden fans have been installed in major projects around North America, including those for Washington Metropolitan Area Transit Authority, New York City Transit Authority, Los Angeles County Metropolitan Transportation Authority, and Metropolitan Atlanta Rapid Transit Authority. Howden manufactures fans tailored to each project's specific life safety, clean air, environmental, and tunnel personnel safety requirements. Designs include 100 percent reversible or unidirectional tunnel ventilation fans. All fans are NFPA 130 compliant, suitable for operation in conditions up to 400°C and are rated based on flow and pressure.