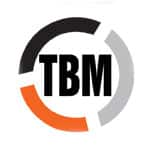 TBM: Tunnel Business Magazine is pleased to announce the launch of a new digital platform. The new digital edition takes the place of the iPad app that had been available. The new digital edition, a replica of the print issue, launches within an internet browser and is therefore available for viewing across all devices and platforms, including desktop, tablet or smart phone.
The TBM digital edition is free to qualified subscribers, including international subscribers. The digital edition is easy to use and it allows readers the flexibility to discover, browse and navigate through the publication online or download and read offline at a later time. We are able to give our subscribers a unique and customizable experience that takes reading the magazine to a whole new level. With the click of a button, readers can:
See a thumbnail preview all pages
View and easily link to any hyperlink in the issue
Zoom in and out
View archived issues
Email an article to a friend
Social bookmark an article or page
Keyword search the entire issue
Download a pdf of the issue
View bonus videos
To sign up for the TBM: Tunnel Business Magazine digital edition, click here.