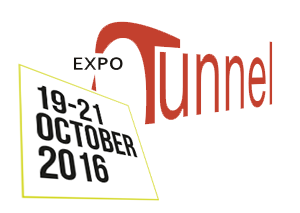 The third edition of ExpoTunnel takes place in Bologna on October 19-21, 2016. As announced during the ExpoTunnel Convention 2015 in Milan, the exhibition will be part of SAIE Building and Construction Platform, dedicated to the infrastructures and the engineering of the built environment.
SAIE Building & Construction is a great platform with the largest display of Italian building technologies and equipment for the building site. It takes place on October 19-21 and it is composed by ExpoTunnel and six other exhibitions of the construction field.
In the first two editions, ExpoTunnel has promoted the role of the underground construction and infrastructure industry, and for the third edition it aims to be a venue for a dialogue, discussion and analysis of the opportunities. The third ExpoTunnel wants to consolidate the work that has been done in the last two editions and to expand its international dimension by promoting the Italian system and the latest technology in the underground industry worldwide.