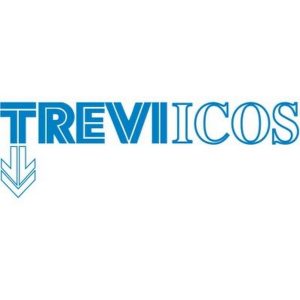 TREVIICOS has just completed a slurry wall foundation system that will enable construction for the first phase of Fenway Center, a development project located just steps away from Fenway Park, Boston's temple of baseball.
The Fenway Center 1.1 million sq ft mixed-use air rights development project in Kenmore Square will include five new buildings; one of which will be a 27-story residential tower over the Massachusetts Turnpike. The completed structure will provide a total of 550 residential units, 160,000 sq ft of office space, 50,000 sq ft of retail space, and 1,290 parking spaces in addition to over 30,000 sq ft of park and green space. This project is combined with the overhaul of the MBTA Yawkey commuter rail station and construction of new public access roads through the existing parking lots.
The Fenway Center construction will be carried out in two phases, with the $240 million Phase 1 presently underway. For its part, TREVIICOS was subcontracted by John Moriarty & Associates to perform the foundation work for Phase 1, consisting of two residential buildings of 7 and 13 stories, totaling 339,000 sq ft, to be erected on existing surface parking lots. The work included slurry walls built around the perimeter of the two buildings for a total of 49 panels with bracing to follow. Due to the geological characteristics of the site, including glaciofluvial deposits for approximately 20 ft, followed by marine deposits, the entire excavation process was performed using a clamshell bucket.
If not for a few challenges, the project would have been fairly routine; however, the small footprint of the area and the fact that one side of the site borders the Beacon Strett overpass crossing the Massachusetts Turnpike and the new Yawkey Station, resulted in some extraordinary steps being taken. Excavation of the panels was done just inches away from concrete structures and a live gas pipe, all while constant operation of the MBTA trains took place.
At the end of July, the last panel was poured, and bracing operations commenced right on schedule. Phase 1 of The Fenway Center is set for completion in early 2020.