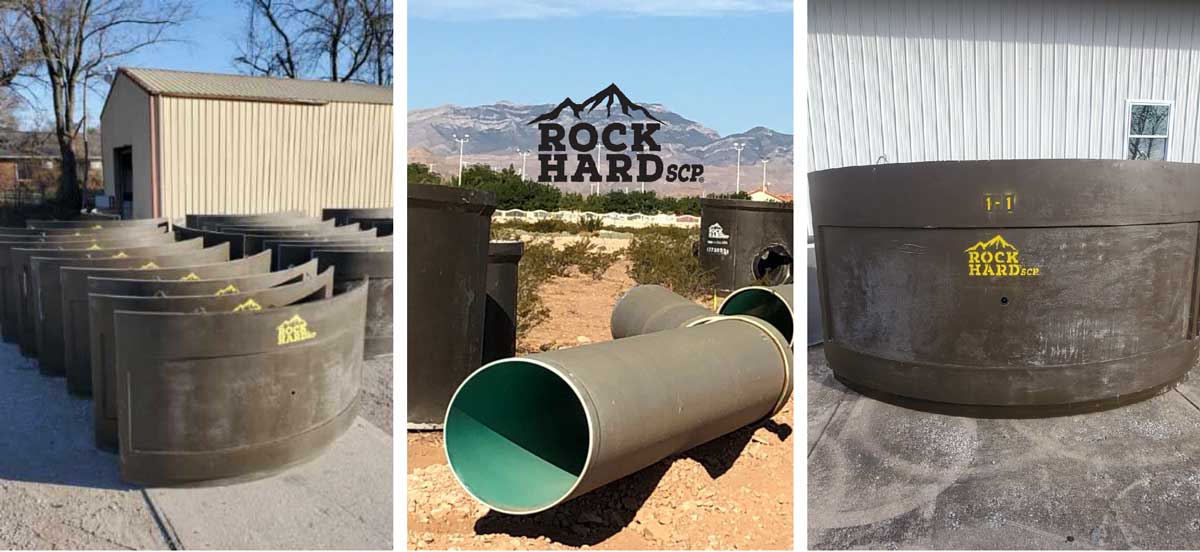 When selecting the material to use for your next tunneling project, RockHardscp® 's proprietary precast polymer concrete should be number one in your consideration set.
Our precast polymer concrete tunnel segments are designed and engineered to your specifications and have exceptional characteristics that guarantee your satisfaction.
The reasons to choose the RockHardscp® products are many and our customers appreciate the following:
A life expectancy that is tested to exceed 300 plus years.
A product that is 4 times the strength of Portland cement.
The set and forget solution with zero maintenance needed in a corrosive environment.
Our product is lighter than conventional Portland cement concrete which results in the use of lighter-duty equipment which facilitates job site productivity.
RockHardscp® polymer concrete is Eco-Friendly, containing no Hazardous Air Pollutants, Volatile Organic Components or Styrene Monomers and represents a carbon footprint 80% less than conventional Portland cement concrete.
No water is used during manufacturing; further enhancing our value proposition in water/drought sensitive regions.
When taking all of the value-added benefits into account, you will find that the RockHardscp® product is comparably priced to conventional Portland cement concrete using coating and liners.
To learn more about how we can assist you in your next project please contact us at:
www.RockHardscp.com
BillK@RockHardscp.com
(844)476-2542