The UCA of SME, the leading U.S. organization involved in tunneling and underground space construction, has announced its award winners for 2014. The awards will be presented at the North American Tunneling Conference, to be held June 22-25 in Los Angeles. Awards are given for Lifetime Achievement, Outstanding Educator, Outstanding Individual and Project of the Year.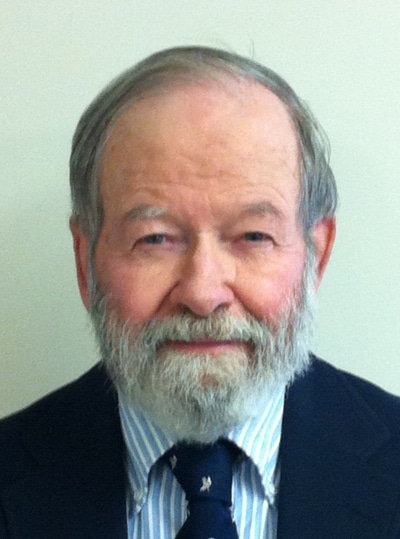 Lifetime Achievement Award: Ronald E. Heuer
Ronald E. Heuer is an independent geotechnical consultant who works almost exclusively on underground projects. He received a B.S. degree in civil engineering (1963), an M.S. in geology (1965), and a Ph.D. in civil geotechnical (1971) from the University of Illinois, Champaign-Urbana (UI).
He was introduced to the tunnel business while in graduate school. Upon graduation, he joined A.A. Mathews Inc., a construction engineering firm in the Los Angeles, California, and Washington, D.C., areas. He returned to UI for three years to teach undergraduate and graduate courses in geotechnical engineering, while continuing to work part-time consulting on tunnel projects.
Since 1978, he has worked full time as an independent consultant, about three-fourths of the time for contractors and one-fourth of the time for owners and engineers. Prior to construction, his work involves the study of available geologic information to interpret expected ground behavior and potential water problems and evaluating the suitability of alternative construction methods. During construction, he gets involved in interpreting the cause of problem behavior of ground and water and developing solutions.
Heuer has worked on more than 1,000 underground projects. He has worked on tunnels throughout the United States and Canada and in a number of foreign countries on all continents. He has witnessed the transition from conventional drill/blast excavation in rock and compressed air hand mined shields in soft ground to today's hard rock TBMs and pressurized face soft ground machines. He has seen the introduction of precast concrete segments, shotcrete and SEM methods into the United States.
Some special memories include Colorado's Straight Creek Tunnel in 1970 (the Eisenhower Tunnel first bore) where, under Al Mathews' guidance, Heuer developed concept drawings and geotechnical analysis for the multiple drift methods used to complete tunnel excavation through the squeezing Loveland Fault Zone at 305 m (1,000 ft) depth; the Point Lepreau Cooling Water Intake Shaft in New Brunswick, Canada, in 1977, where a 6.4-m (21-ft) diameter shaft excavation in rock was raised to within 4.3 m (14 ft) of the ocean bottom under the Bay of Fundy; and the Crosstown Tunnel in Milwaukee, Wisconsin, in 1986, where a 9.6-m (32-ft) diameter TBM using rock dowel support was driven with only 5.5 m (18 ft) of poor rock cover below a buried valley full of waterbearing sand and gravel under a 76-m (250-ft) water head.
Heuer served as chair of the second Dispute Resolution Board in North America on the Seattle Mt. Baker Ridge Tunnel in late 1980s. Heuer also worked on the Big Walnut Augmentation/Rickenbacker Interceptor Tunnel in Columbus, Ohio, in 1999, where earth-pressure-balance tunnel excavation was successfully completed through bouldery ground; the Arrowhead Tunnels near Los Angeles, completed several years ago in waterbearing faulted ground adjacent to the San Andreas Fault, under water heads up to 305 m (1,000 ft); and the recently completed Queens soft-ground tunnels excavated by slurry TBM methods at shallow depth under a railroad switchyard. On some of these he was actively involved in design or construction, on others his contribution was to review proposed methods and express confirmation that it was possible.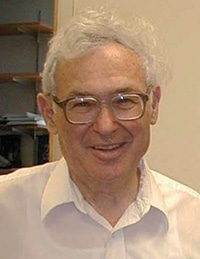 Outstanding Educator: Herbert H. Einstein
Herbert H. Einstein, a professor of civil and environmental engineering at the Massachusetts Institute of Technology, received his Dipl.Ing. and Sc.D. in civil engineering from ETH-Zürich. His teaching and research areas are in underground construction, rock mechanics and engineering geology.
Einstein has been involved as an advisor, consultant and researcher in issues related to underground construction, rock mechanics and rock engineering and natural hazards, notably landslides and in waste repository problems. He has been and is a member of a number of national and international technical-scientific committees and advisory boards. He is also co-editor of the journal, Rock Mechanics and Rock Engineering and a member of the editorial boards of Tunnelling and Underground Space Technology and of Engineering Geology. Einstein is the author or co-author of more than 240 publications in his area of expertise.
He received the Müller lecture award from the International Society for Rock Mechanics and received the Outstanding Contributions to Rock Mechanics award from the American Rock Mechanics Association. He has also received several teaching awards from his department and from the School of Engineering.
In underground construction, Einstein developed several analysis and design approaches regarding tunneling in general and tunnels in swelling rock specifically. In addition, he and his co-workers developed the Decision Aids for Tunnels, with which cost, time and resources subject to uncertainties can be estimated. These analysis, design and construction management tools have been applied to a number of tunnels worldwide, with applications ranging from transportation tunnels to underground-waste storage facilities.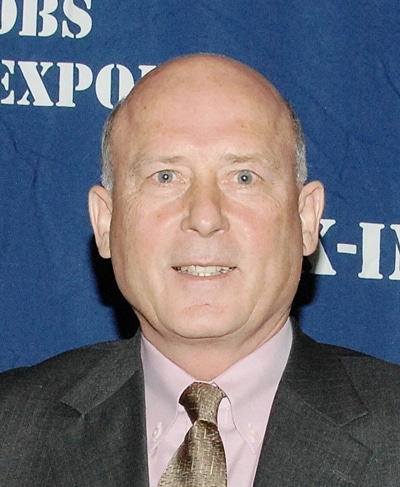 Outstanding Individual Award: Lok Home
Lok Home is President of The Robbins Company in Solon, Ohio. He began his more-than-45-year career in the tunneling and mining industry after graduating with a degree in mining technology from the Haileybury School of Mines in Ontario, Canada. Between 1965 and 1968, He worked as a project manager at several Canadian mines, before joining The Robbins Company as a field service manager.
Home served as president of Atlas Copco Jarva from 1980 to 1985, then founded Boretec Inc. Boretec later acquired Robbins in 1998 and unified the two companies under the Robbins name. Today, The Robbins Company is a worldwide manufacturer of tunnel boring machines and underground equipment with 12 international subsidiaries and representation in more than 35 countries.
Project of the Year: Devil's Slide Tunnel
For more than 30 years, land slippages and rockslides plagued the narrow, cliff-side stretch of U.S. Highway 101, aptly named as Devil's Slide. After a heavy winter rain, residents of Pacifica and Half Moon Bay, California, would wake up wondering if the highway they depended on daily still would be there, or if it had slid once again into the Pacific Ocean. Notorious for rock slides and collapse, a section of scenic State Route Highway 1 was closed nine times in the past 28 years, with the longest closure lasting 158 days.
After years of public input and careful evaluation, HNTB was chosen as lead designer on the Devil's Slide Tunnel project for the California Department of Transportation. Constructed beneath San Pedro Mountain using the sequential excavation method (SEM), the project lies along the active San Andreas Fault, with four inactive faults crossing the tunnels. The tunnels themselves feature HNTB's innovative double lining: an initial layer strengthened with synthetic shotcrete to meet deflection requirements and a final layer that accommodates potential movements. The design meets some of the toughest seismic specifications in the world.
The twin tunnels are 9 m (30 ft) wide by 6.8 m (22.3 ft) high and 1.3 km (4,200 ft) long. The $430 million project includes the two tunnels, a 305-m (1,000-ft) bridge that spans the valley at Shamrock Ranch and an intelligent transportation system that carefully monitors and reports road conditions and environmental changes in the region. The tunnels are named the Tom Lantos Tunnels in honor of the late Congressman Tom Lantos, who was instrumental in securing funding for the project. The twin tunnels opened on March 26, 2013. The county plans to open the old highway to hikers and bicycles in 2014.
About the Awards
The UCA of SME's Outstanding Educator Award is presented by the UCA Executive Committee to professors and teachers who have had an exceptional career in academia and education in the areas of underground design and construction. These individuals also have made significant contributions to the industry through their academic interests, as well as through the introduction of many student graduates into the industry. They are nominated by their peers.
The UCA Lifetime Achievement Award recognizes outstanding achievements in the underground design and construction industry. The outstanding achievements recognized have been accomplished through the design or construction of civil underground facilities.
The Outstanding Individual Award recognizes those individuals who have made significant contributions to the field of tunneling and underground construction and to UCA.
The Project of the Year Award recognizes an individual or a group that has shown insight and understanding of underground construction in a significant project, which may include a practice, developing concepts, theories or technologies to overcome unusual problems within a project.