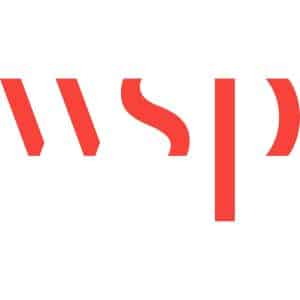 WSP Global Inc., one of the world's leading professional services firms, Nov. 2 announced that it is pursuing its expansion in Latin America through the acquisition of Consultoría Colombiana S.A. ("ConCol"), a 1,000-employee professional services firm based in Colombia. The firm has additional offices in Peru, Chile, Panama and Mexico.
ConCol is a multidisciplinary pure play consulting firm, which has a recognized expertise in power, transport, oil & gas, environment, as well as in project management.
"The acquisition of ConCol, which was financed using our available cash and credit facilities, will further strengthen our presence in Latin America, especially in power transmission, a ConCol core market. We now have approximately 2,500 employees in this region, which integration will now be led by Paul Dollin, our Chief Operating Officer," said Alexandre L'Heureux, President and Chief Executive Officer of WSP. "As positive economic data continues to emerge from the Latin American economy, we are confident this transaction will support our plan to be a top tier player in each geography and sector where we operate. We look forward to welcoming all our new employees in Latin America to WSP."
RELATED: Jacobs Engineering to Acquire CH2M
"I have had the opportunity to meet with many WSP professionals from around the world and I am truly excited by the opportunity for our team to become a member of the WSP family. As a global firm with a recognized technical expertise and expanded global network, WSP is the perfect partner for us to pursue our growth. This transaction will translate into tremendous opportunities for both clients and employees, in all Latin America," said Andrés Manrique Manrique, Chief Executive Officer of ConCol.
Founded in 1971, ConCol is a Colombian engineering company, which offers its public and private sector clients services with a multidisciplinary approach that incorporate the application of innovative solutions, high quality and great professional skills. The firm has developed an expertise in studies, planning, design, structuring, development, valuation, supervision and integral project management for clients in the power, transportation, water & sanitation, buildings, oil & gas, environmental & social studies, as well as in the public utility sectors.
As one of the world's leading professional services firms, WSP provides technical expertise and strategic advice to clients in the property & buildings, transportation & infrastructure, environment, Industry, resources (including mining and oil & gas) and power & energy sectors. WSP also offers highly specialized services in project delivery and strategic consulting. WSP's experts include engineers, advisors, technicians, scientists, architects, planners, surveyors and environmental specialists, as well as other design, program and construction management professionals, totaling 38,000 people in 500 offices across 40 countries.
RELATED: WSP Global Acquires LBG